The time has come to hire a new employee! Maybe you're expanding your business, realizing you can't use interns for full time labor, or replacing an employee who has moved on. Whatever the reason, the hiring process can be time consuming and stressful. Be ready for a longer to-do list as you sort through applications, hold interviews, form an offer, complete paperwork, and train your new employee. If just thinking about all of these tasks is zapping your energy, don't worry: there are a few things you can do to streamline the recruiting process and recruit new talent more efficiently.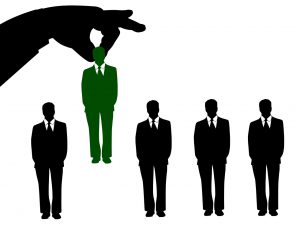 1. Be choosy about where you recruit
If you post jobs on websites like Glassdoor and Indeed, it is likely you will receive a lot of applications, most of which will end up in the trash. Talent managers suggest digital outreach as the best alternative, such as reaching out to experienced applicants on LinkedIn or posting an ad on a local college's hiring board. As a small business, digital outreach might even mean making posts on your social media channels, and recruiting interested applicants through the online community you've built. 
2. Incentivize referrals
Internal referrals from happy employees can be one of the best methods of recruiting. Your best employees might know someone they went to school with, have a colleague in the field who's seeking employment, or even have their own networking connections. Offering a financial reward for recruiting a quality employee is a great way to increase your job search returns without expending much effort.  
3. Plan Your Interviews
Treat your interviews like you would any meeting among professionals. It's important to remember that candidates are interviewing you, too! Be clear about your expectations, and give the candidate the chance to let you know what their expectations are, as well. A little behind-the-scenes planning can help you decide if they're the right fit for your business, and leave them confident that you're the right fit for them. Questions to consider when preparing:
Are you prioritizing someone who will be a good fit with the office, or who's got the best skills for the job?

What exactly are the responsibilities of this position? 

What questions are most relevant for this particular candidate? 

What are some of the challenges of this role?
4. Keep the whole team involved.
This last step can be easily overlooked – your staff are busy, the candidate is busy, and group interviews can feel uncomfortable. But for long term retention, it's a good idea to get a sense of how your current employees would work with your new hire. Prepare your staff ahead of time by sharing the candidates' resume or cover letter, and ask them to think of 3-5 questions to ask the applicant. You should also ask them for feedback on the role, if you haven't already, as they will know best what skills the position requires.
The Ideal Candidate Is Worth The Wait
Hiring isn't just about filling a gap in your workforce. Don't settle for a candidate who isn't a great fit for your business, and don't rush to fill the position. You could end up disrupting the culture of your workplace and having to go through the whole hiring process again. Your business deserves an employee who is going to contribute to a positive and productive work environment, retain their value by staying with the company, and boost your bottom line. Be patient, use our tips for recruiting more effectively, and you will have a much greater chance of building a five-star team that will stick around. They are definitely worth the wait.