If you're purchasing or renewing group health coverage, then you'll need a comprehensive look at what changes are coming in 2020. The ACA is updated every year, so it can be difficult to stay on top of things. With our checklist, you'll have a better understanding of what's taking place so that you can make the best decisions for your company's health coverage.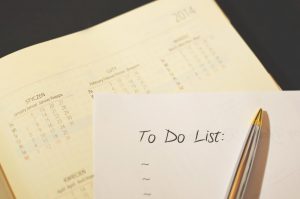 Are you an Applicable Large Employer?
Several rules only apply to you if you're considered an ALE (Applicable Large Employer). For example, the ACA states there are Employer Shared Responsibility rules that require ALEs to offer affordable coverage. However, if you don't have 50+ employees in your workforce, this doesn't apply to you.
This also goes for Employer Mandate Penalties. If you're considered an ALE, you can incur penalties if you don't follow certain ACA standards like:
Offering coverage to full-time employees plus their families (or dependants)

Offering coverage that is not affordable

Offering coverage that does not provide minimum value
As a note, the minimum value is the standard minimum coverage that you can get in employer-based plans. For example, the policy needs to pay at least 60% of the total cost of medical services for an average population.
Are You Informing Your Employees?
There are three major instances where your workforce needs to be notified. This means not only reaching out with the correct information, but also making supplemental information available, and being knowledgeable yourself so that you can help them make solid decisions.
The first is a written notice of ACA Exchange Requirements. This needs to be given to all new hires. Inside the notice, it should detail the ACA's health insurance exchange and talk about how and why an individual can obtain coverage through an Exchange.
The second is a Summary of Benefits and Coverage or an SBC. Any plans you offer, including the providers that write these policies, need to be provided to each employee. Basically, this is to make sure everyone is up to date, and no one can say that they weren't sure about different plan options or otherwise.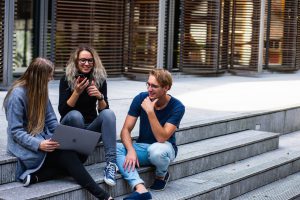 The third is for ALEs only, and it's providing 1094-C and 1095-C tax forms. These forms are specifically used to detail what benefits each employee receives from their employer's health plan. 
For non-ALEs, the plans are 1094-B and 1095-B. These are only if you sponsor your workforce with a self-insured health plan. 
For both of these cases, you need to give the forms to your staff by January 31, 2020, and the forms need to be reported to the IRS. Once that's done, you're set!
Coverage Affordability
Your employees need to be able to afford their health plans. How can something qualify as unaffordable? Technically, the IRS has a guide to help make these decisions.
A plan is considered unaffordable if it's offered at 9.78% less than their taxable household annual income. This means if they have a yearly income of $10,000, then the offered plans will be considered unaffordable if their costs amount to $9,780 or more for the year.
New Out-of-Pocket Maximum
With the ACA affecting health plans, there are changes to the dollar amount for certain factors in your health policies, specifically the out-of-pocket maximums.
The maximums for out-of-pocket expenditures are not to go above $8,150 for your employees as long as they cover the essential health benefits. This number is for individual coverage in your group health plan. For family coverage, the maximum is $16,300.
These changes can be confusing, and you don't want anything to slip by when you decide on coverage. For any group health plan, the bottom line is to keep both your employees happy and your insurance premiums well within budget.
If you need help picking out the best policy, EZ.Insure offers you an expert guide. Your agent will answer any questions you have, compare the plans for you, and even sign you up, free of charge. To get started simply enter your zip code in the bar above, or you can speak to an agent by emailing replies@ez.insure, or calling 888-998-2027. EZ.Insure makes the entire process easy, simple, and quick.