Life insurance is usually pretty inexpensive, especially if you buy it when you are younger and healthier. It's also a worthwhile expense: having a policy will provide a financial safety net for your family. And, in general, you will know exactly how much you need to budget for, since most life insurance policies will remain the same price for the life of the policy. With that being said, though, the premiums of some policies will increase with time, which can come as a big surprise. If you've been surprised like this, or if you want to avoid being surprised like this, read on to find out why your life insurance premiums might go up.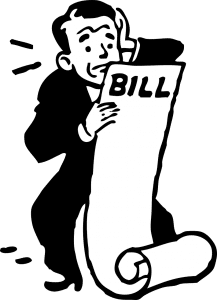 Reasons Your Premiums Could Increase
When you purchase a life insurance policy, your premiums are usually set based on a variety of factors, including your health, age, lifestyle, and more. Most term and permanent life insurance policies have level premiums, which means the payments stay the same throughout the life of the policy. But there are situations in which your premiums can go up over time. 
A few  reasons this can happen include:
Your policy doesn't have level premiums

– Some policies, like increasing term life insurance policies, have benefits that increase over time – with these types of policies,  premium rates increase over time, as well. Universal life insurance also has premiums that can go up or down over time.

You have decided to convert your policy

– If you have a term life insurance policy that is ending and you have decided to convert it to a permanent life insurance policy, you can expect increased premiums rates. You are now older than you were when you purchased the policy, and your health has probably changed, which can affect your premium rates. 

You've renewed your policy

– The same is true if your term policy is coming to an end and you choose to renew the policy: your annual premiums will change based on your current age and health. 
What To Do
If your life insurance premiums do go up, you should contact your insurance company so you can check if there has been an error, and so they can explain why your rates went up. If you're unhappy with the rate increase, consider other options, including looking for an affordable new policy. There are many kinds of life insurance policies out there to choose from that offer different benefits and premiums rates.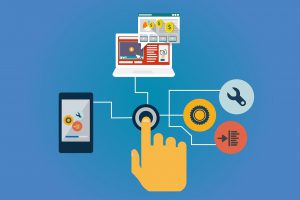 The best way to get an accurate quote in the first place, and not be surprised by your actual premium rates, is to provide as much information as possible when comparing policies from different life insurance companies. There are many different kinds of life insurance policies to choose from, including whole life insurance, term life insurance, and final expense insurance, so if you're not sure where to begin, consider using online tools, or speaking with an agent. The right policy for you is out there! 
We have provided the top insurance companies that offer life insurance policies below; each can give you hassle-free assistance and the most competitive rates in the nation. Always check multiple sites to make sure you have bargaining power and know the advantages of each company. Make sure a hard time isn't made harder by a financial burden, check life insurance rates today.