There are a lot of different types of life insurance policies to choose from, and it can be confusing trying to figure out the right one for you. For example, whole life insurance, a type of permanent life insurance policy, is a more expensive policy than others, but it can be worth it for some people to spend the extra money on. It's a type of policy that is worth looking into, but if you are considering purchasing whole life insurance, you'll need to review what these policies entail to see if one might be right for your and your family's needs.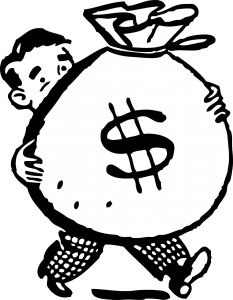 If you are in the following situations, you might want to consider a whole life insurance policy:
You have a high annual income, typically over $250,000, or have over $1 million in assets. Whole life will provide high coverage options, unlike other life insurance policies.

You want premium rates that remain the same throughout the life of the policy. With a whole life insurance policy, there won't be any premium rate increases due to your age, health, or any other changes to your circumstances.
You would like the option of a cash value that you can borrow from while you are still alive. Borrowing against your policy would be like taking out a loan without any taxes on it.
You would like lifetime coverage. Unlike with other policies, such as term life insurance, you will have coverage for the rest of your life, which will ensure that your family will receive the death benefits, as long as you have paid your premiums.
If your family will have to pay a lot of taxes on your assets when you pass away, the coverage offered by a whole life policy would be enough to cover them and then some, so your family will not have to pay any estate taxes out-of-pocket.
You have maxed out any other tax-deferred investment options, such as your 401k, IRA or Roth IRA. If this is the case, a whole life insurance policy will be a great way to provide more money for your family.
If any of the above applies to you, you should look into a whole life insurance policy. On the other hand, if you want a cheaper policy, and are only interested in a policy that will cover your debts, like your mortgage, for a limited period of time, a term life insurance plan might be a better fit. Or if you want a very economical policy with just enough coverage for your funeral and some debts, a final expense policy might be best for your needs. It all depends on what your priorities are, and how much coverage you need to make sure your family is financially secure in the event of your passing.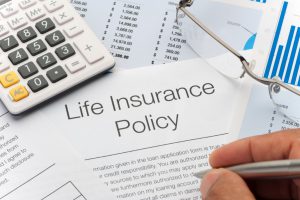 Your family has financial obligations that will not go away when you are gone; they will need your help more than ever with their expenses, and the last thing you want them to worry about is money while they are grieving. There are many great affordable life insurance options to choose from that will provide enough money for your family, for a low monthly price. The best way to find the right life insurance policy for you and your specific needs is by working with an agent who specializes in life insurance. We have provided the top life insurance companies in the nation below; each offers hassle-free assistance and the most competitive rates. Always check multiple sites to make sure you have bargaining power and know the advantages of each company. Make sure a hard time isn't made harder by a financial burden, check life insurance rates today.