Purchasing a life insurance policy is a great decision when you have a growing family, but you have to remember that your life insurance policy only covers you. Your family will not receive a death benefit if your spouse dies unless they have their own life insurance policy. But what if your spouse does not have a policy? Is it possible for you to take out a life insurance policy on your spouse?
What Is Spouse Life Insurance?
Spouse life insurance is a type of policy that covers your spouse or partner, leaving a death benefit for you and your family if they die. A partner can purchase the policy on their loved one, including a husband, wife, common-law spouse, or domestic partner. This type of life insurance falls into the category of dependent life insurance, which generally provides less coverage than standard policies.
How Does Spouse Life Insurance Work?
If you decide to take out a life insurance policy on your spouse, you will still have to go through the underwriting process – but only if you choose a permanent or term life insurance policy that requires you to do so. Your life insurance company will have to verify that your spouse is eligible to be insured and assess how much of a risk they are so that they can determine their coverage amount and premium rate. Once you have provided all of the required information, your insurer will offer coverage if your partner meets their requirements. 
Reasons To Consider Buying Life Insurance On Your Spouse
If you are conflicted about whether you should purchase a spouse life insurance policy, consider the following reasons why it might be a good idea: 
Spouse life insurance can replace their income-

If your spouse is the breadwinner of the family or head of the house, life insurance is very important to have, so that your family would not have to struggle if your partner were to pass away. Their income probably covers many expenses, including mortgage payments, and you don't want to lose your house or struggle to pay any other household bills.

You have debt

– If you have shared debt or loans, you also share the responsibility of repaying them, even if your partner passes away.

You'll need help running the house

– If your spouse takes care of the household chores, including taking care of the kids, cooking, cleaning, and laundry, and they pass away, you might need to pay someone to help with all of these things, and life insurance benefits can help with this. 
Can You Take a Policy Out On Your Spouse Without Their Knowledge?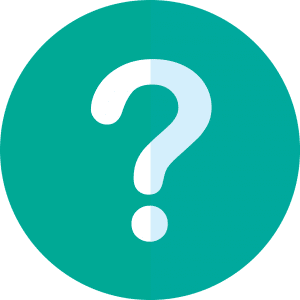 Both partners in a family need to be covered by life insurance in case the unexpected happens, since each partner has a role and adds value to the household in different ways. But purchasing a policy to cover your partner is something you need to discuss with them, especially since it is illegal to purchase life insurance coverage for your spouse without their knowledge. You must first get their consent and their signature for the policy – even only getting verbal consent to sign the policy can be considered insurance fraud.
If you're looking for life insurance for you, your partner, or both of you, the best way to find the most affordable policy is by working with a licensed agent from a top-rated insurance company. They can help you find a policy with good rates, and give you ideas on how to cut down on costs. We have listed some companies to work with that will be able to find you the most coverage for less. Always check multiple sites to make sure you have bargaining power and to know the different advantages of each company. Make sure a hard time for your loved ones isn't made harder by a financial burden, check life insurance rates today