Term life insurance is great for people who need a life insurance policy for a specific period of time, like until a large debt is paid down or paid off. These policies can last you anywhere from 5 to 30 years, but what happens when your term life insurance policy comes to an end? What should your next move be if your policy is about to run out and you have acquired a new debt that you would like coverage for, or if you would like to leave something extra for your family after your passing? Whatever the case, you have a few options when your term life insurance policy runs out.
If you are in need of life insurance coverage, but only want it for a certain period of time – for example, while you are paying off your mortgage – a term life insurance policy is perfect for you and your family. You purchase this type of policy to cover you for a certain amount of time,  choosing which time frame is best for you. You also have multiple options for which kind of term life policy you want. For example, you can choose a level term policy, which might cost you a bit less than other policies, since you'll have to qualify for this policy with a medical exam. If you do have health concerns, though, you can look into a 'no medical exam' term life insurance policy. You can also add riders to your policy for additional coverage. 
Will You Need More Insurance?
If your term life policy is ending, the first thing you need to do is decide if you need more life insurance. Your debts might be gone, or at least smaller, but think about whether you have any new responsibilities, like college expenses you want to help your children with or additional loans to be paid off. Consider, as well, if you'd like to provide a little extra for your family when you're gone, or if you'd like to leave your spouse with a retirement fund. In addition, ask yourself: if you pass away unexpectedly, will your family be okay without your source of income? Will they be able to pay for your funeral expenses, which can be an average of $10,000?
What Happens When Your Term Life Insurance Runs Out?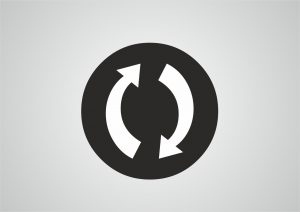 Now onto the nitty gritty: your options once your term life insurance policy runs out. You can:
Renew It
Your policy doesn't necessarily expire at the end of your term, because you have the option to renew it, but you should know that doing so will probably mean paying more in premiums, because your premiums will be based on your current age and the results of a new medical exam. This option is probably best for people who only need an extension for a couple of years.
End It
If your policy expires and you don't want to renew it, you can simply choose to not make the renewal payment, and notify your insurance company that you are happy to let the policy end. 
If you do want to continue to have life insurance coverage, and your health is great, you should consider purchasing a new term life insurance policy. To do so, you will have to undergo a medical exam, and will have to pay premiums based on your age, meaning you will pay more than you were paying for your first term policy. If you want to go this route, the best way to find a policy that offers the coverage you want with the most affordable price is to compare all life insurance policies from different life insurance companies in your area.
If your health isn't all that great, and you don't want to undergo a medical exam to qualify for a term life insurance policy, you can choose to convert your current policy to permanent life insurance. Converting it means you'll pay more than you were paying for your current term life policy, but you can control the cost by purchasing a smaller policy. This option will work for you if you don't need as much coverage – for example, if you have paid off the majority of your debts.
Need Help?
If you do decide to replace your current life insurance policy, you should always take the time to compare policies from different insurance companies, because each carrier will offer different premiums, coverage options, and pricing. The best way to find the right life insurance policy for you and your specific needs is by working with an agent who specializes in life insurance. We have provided the top life insurance companies in the nation below; each offers hassle-free assistance and the most competitive rates. Always check multiple sites to make sure you have bargaining power and know the advantages of each company. Make sure a hard time isn't made harder by a financial burden, check life insurance rates today.