Life insurance is incredibly important: having a policy will provide your family with a financial safety net when you are no longer around. And you know what? Life insurance is one of the easiest types of insurance to buy: not only is it inexpensive, but there are so many different types of plans to choose from. Didn't know that it was cheap and that you had so many options? Well, there are quite a few things that might surprise you about life insurance. 
1. Over Half of Americans Have Life Insurance, Most Through Their Employers
More than half of adults in the country have some type of life insurance policy, and the majority of this number is based on people who have it through their employer. But did you know that you can purchase a private life insurance policy in addition to your employer's life insurance policy? You'll probably find that employer-based life insurance is simply not enough for your family and their needs; not only that, but you will no longer have the policy once you leave your job. 
2. Women Are Less Likely To Have Life Insurance
Sad, but true. According to the Insurance Information Institute, around 43% of women have no life insurance, and those who are insured have only a quarter of the coverage they need. It is just as important, if not more so, for women to have their own life insurance policy, whether they are single parents, working mothers, or stay-at-home moms. They contribute just as much, if not more, to the household and need to make sure their family is protected. 
3. The Price of a Funeral Is One of the Most Common Reasons People Buy Life Insurance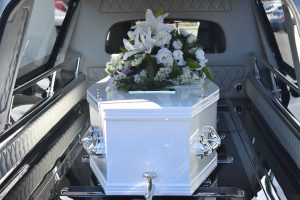 For many people, when they think of life insurance, they think of the high price of funerals. A recent LIMRA study revealed an overwhelming 91% of people turn to life insurance as a way to cover final expenses. This makes sense since a funeral can cost on average  $10,000-$15,000 – fortunately, though, many life insurance policies will cover these costs and then some. If you are looking for a life insurance policy mainly for funeral costs, consider a final expense life insurance policy, but if you need more coverage, there are other policies out there that provide more coverage. 
4. Your Current Policy Might Not be Enough
If you have a life insurance policy, when was the last time you took a look at it? Updated it? What if your living expenses have gone up, and your family will need more money to live on? This is something that needs to be taken into consideration, which is why you should review your life insurance policy annually. While doing so, make sure you calculate your expenses and needs and decide if your current plan will meet those needs, or if you might need a policy with more coverage.
If you're worried about high premiums or being denied coverage because of health conditions,  have no fear! Many types of life insurance policies don't require you to take a medical exam or answer medical questions. These policies will typically offer less coverage than traditional life insurance policies, but you will be approved no matter what.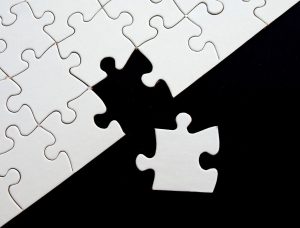 There are many great affordable life insurance options to choose from that will provide enough money for your family, for a low monthly price. The best way to find the right life insurance policy for you and your specific needs is by working with an agent who specializes in life insurance. We have provided the top life insurance companies in the nation below; each offers hassle-free assistance and the most competitive rates. Always check multiple sites to make sure you have bargaining power and know the advantages of each company. Make sure a hard time isn't made harder by a financial burden, check life insurance rates today.