In some cases, when you purchase a life insurance policy, you might be set for life. But, in other instances, you might have a change of circumstances or obligations in your life that require you to replace your life insurance policy. Replacing a life insurance policy requires some thought and knowledge before moving forward; there are some important factors to take into consideration before replacing a policy, so you can get the most value.
Reasons To Replace A Policy
Sometimes people buy a life insurance policy and then never really revisit it after the initial purchase, but that could be a mistake: as you age, your financial obligations will change and it's important that you keep up with your family's financial needs. Take a good look at your current policy – you will need to replace your policy if:
The coverage is insufficient

or is too much

You are retiring

You have had a career change

You have found a cheaper policy

You have remarried

You want a different type of life insurance policy

You have quit smoking or improved your health and can get better rates

Your policy is about to expire
Before Replacing Your Policy…
You should not cancel your old policy until you have a new one in place, because you never know what will happen. In addition, before you cancel your policy, there are some factors to consider, including:
Surrender Fees
If you have a permanent life insurance policy, such as whole life, universal life, or variable life, that you want to replace, the cash value that you have been accruing will be subject to a surrender fee, or a fee that is charged when you surrender your policy within a certain period of time. Any amount of cash value accrued over a certain amount, such as 10% of the account value, will be subject to the surrender fee; the fees will be highest during the beginning of the surrender period, and are then reduced each year until they reach 0. If you are still within the surrender period and are looking to replace your policy, be ready to pay the fee to transfer your cash value from one policy to another. 
Churning
Finding a reliable life insurance agent is very important when you are looking to purchase a new policy, change policies, or replace a policy, since there are some unscrupulous agents who engage in the practice of  "churning," or trying to persuade you to replace your policy so they can earn a new commission. It doesn't happen often, but it is something to be aware of, so make sure that you have a good agent on hand to help guide you. They might be able to help you add riders to your policy for extra coverage, or find a way to add another policy that will benefit you more than replacing your current one.
Your Waiting Period Starts All Over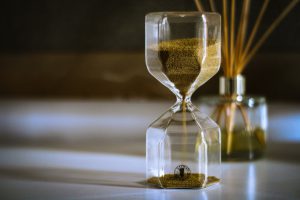 Life insurance contracts generally have a waiting period, or contestability period, of 2 years. If you pass away during the contestability period, your insurance company can investigate whether you gave accurate information on your life insurance application and deny the claim if you lied. When you replace a policy, your waiting period will start all over again, including the suicide exclusion (life insurance covers suicidal death only after an initial 2-year exclusion period). 
Depending on the type of policy you have, you most likely underwent a medical exam to help determine your premium rates. If you want to replace your current life insurance policy, you will need to have a new medical exam, and if you have developed any medical conditions since purchasing your current policy, you could face some challenges when trying to replace it. You will find that you're probably not qualified for some life insurance policies, or that a new one will cost you more money.
When To Consider Renewal & Conversion Options
If you have a term life insurance policy, you will sometimes have the option to convert it into a permanent life insurance policy. Know that if you are diagnosed with a serious illness, replacing your term life insurance policy will not be possible, so it is in your best interest to try and renew or convert your current plan. 
It is important to review your life insurance policy from time to time, especially if you have experienced any major life events. If you do decide to replace your current life insurance policy, you should always take the time to compare plans from different insurance companies, because each carrier will offer different premiums, coverage options, and pricing. The best way to find the right life insurance policy for you and your specific needs is by working with an agent who specializes in life insurance. We have provided the top life insurance companies in the nation below; each offers hassle-free assistance and the most competitive rates. Always check multiple sites to make sure you have bargaining power and know the advantages of each company. Make sure a hard time isn't made harder by a financial burden, check life insurance rates today.