When it comes to purchasing life insurance, you'll have a lot of decisions to make, including how much coverage you need, who your beneficiary will be, and which carrier to buy a policy from. But you will also have to consider how you are going to pay for it: depending on the life insurance policy, you will have the option to pay your premiums annually, quarterly, or monthly. Each method of payment has its own advantages, and you'll need to consider the following  factors  when deciding how frequently to pay your premiums.
Paying Life Insurance Premiums Annually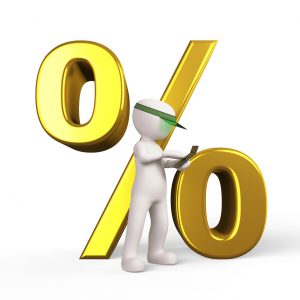 When deciding on how often to pay for your life insurance premiums, you will need to take into consideration your individual circumstances, including your budget and income. If you choose to pay your premiums annually, you will have to pay one lump sum every year, which can seem like a lot of money at once. But this method can be more convenient, since it eliminates the worry of having to pay your premium on time every month, and will free you from having to budget for your premium each month. 
While paying a whole year's worth of premiums in one lump sum is not in everyone's budget, if you are considering this option and are unsure whether it makes sense for you financially, you should know that you can get a discount from your insurer of up to 8% of your total premium when you pay annually. These discounts can add up, and you could end up saving a lot of money, especially if you plan on keeping your policy for a long time.
If paying your premiums annually sounds like a good option for you, make sure you shop around and compare multiple life insurance policies, since different companies will offer different discount rates for paying annually. 
Paying Life Insurance Premiums Quarterly
Some policies will also give you the option of paying semi-annually or quarterly, but this is less common, and is usually not ideal for most people, since you'll have to make a large payment but will not receive the benefit of a discount like you would if you paid annually. But if you're worried about missing monthly payments and can't  make one large lump-sum annual payment, a quarterly or semi-annual payment might be worth it. 
Paying Life Insurance Premiums Monthly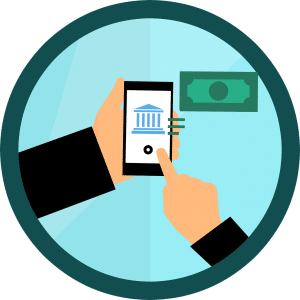 Paying your premiums monthly is the most common payment option for life insurance premiums. Depending on your income, it might be easier to fit smaller monthly premiums into your budget than it is to come up with one large annual lump sum. If you're worried about missing a payment, you can use an autopay option, or electronic fund transfer, from your savings or checking account – in fact, many insurance companies will require that you do this. 
When it comes to deciding how to pay your life insurance premiums, you have to take into consideration your income and monthly budget. If it is possible to pay your premium annually, this is your best option; however, if that's not possible, monthly payments are your best option. In the end, the most  important thing is that you never miss a payment, so you can prevent your life insurance policy from lapsing. And if you choose to make your payments annually and find out that you cannot keep up with it, you can always contact your insurance company and request a change to your payment schedule. 
If you are looking for the best way to save money on your life insurance policy, work with a trained agent who specializes in life insurance. We have provided the top life insurance companies in the nation below; each offers hassle-free assistance and the most competitive rates. Always check multiple sites to make sure you have bargaining power and know the advantages of each company. Make sure a hard time isn't made harder by a financial burden, check life insurance rates today.