Over the past couple of years, marijuana has been legalized in more and more states, meaning marijuana use has become more common. And, while many people are now more accepting of the use of it, there are still some instances in which using the drug can be used against you. For example, some life insurance companies might view marijuana use unfavorably; however, that doesn't necessarily mean you will be denied coverage, since different companies have different guidelines. Most insurers will want to know how often you use marijuana, among other factors. So, how will it affect your chances of getting a life insurance policy?
It probably comes as no surprise that smokers get charged more for any insurance plan they try to purchase, whether health insurance or life insurance, because smokers are seen as at a higher risk of death than people who do not smoke. Fortunately, though, many life insurance companies will classify marijuana users as nonsmokers, so rates will be lower for you if you use marijuana than they would be if you used tobacco products. You should be aware, though, that insurers will ask you how often you smoke.
How Often Do You Use Marijuana?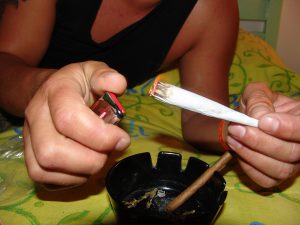 Are you an avid marijuana user? Do you do it daily? Weekly? Monthly? How you answer this question can determine how much of a risk you are to the insurance company. You might not be labeled a smoker in their eyes, but you might still be considered a risk because, according to some insurers, marijuana use could possibly lead to long-term health effects. So if you occasionally smoke marijuana, you will have less to worry about, but if you smoke daily or weekly, life insurance companies might classify you as a greater risk, which means you will pay more.
When applying for life insurance, you will have to undergo a medical exam, which will include a drug screening for marijuana and other drugs. If you plan on applying for life insurance, it would be in your best interest to not use marijuana for at least a month in order to lower your levels of THC (tetrahydrocannabinol). Insurers would prefer to see negative THC results, but the lower  the levels, the more favorable the outcome for you. 
If you want to avoid the medical exam altogether, your best bet is a no medical exam life insurance policy. These policies guarantee coverage regardless of any pre-existing condition or tobacco or marijuana use. Be aware, though, that some companies will require you to answer a health questionnaire; it is important that you don't lie to the insurance company, which could lead to your family losing benefits in the event of your passing, and you losing your policy when the insurer finds out the truth. 
Will Marijuana Use Affect Your Rates?
Marijuana use could affect your rates, depending on whether you are using it recreationally or medically. If you are using marijuana for medical reasons, and you put that on your application,  your usage will be underwritten based on a medical condition. But if you use it recreationally, life insurance companies will have follow-up questions. Specifically, they will want to know how often you use marijuana, and will ask about such things as: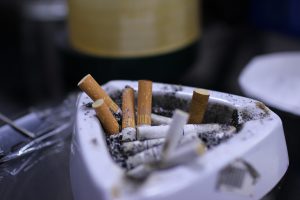 Your tobacco use

– Are you also smoking tobacco while using marijuana? If so, you can expect higher rates.

Your mental state

– If you have been diagnosed with or have a history of mental illness, insurance companies will take this into consideration.

Your driving record-

If you have a bad driving record, life insurance companies will consider you a higher risk, and adding marijuana use into the mix makes you an even higher risk, since smoking and driving is considered a DUI.  
Whatever your opinions on marijuana use, life insurance is important to consider for your family when you are gone. Providing your loved ones with financial stability in the event of your passing will mean they won't have to worry about money while grieving your loss. There are many different life insurance policies to choose from so you are sure to find the right one for you! The best way to find a life insurance company that will provide you with an affordable policy with great coverage, even if you use marijuana, is to shop around. To make the process easier consider using online tools, or speaking with an agent. We have provided the top life insurance companies in the nation that offer hassle free assistance and the most competitive rates below.
Don't wait until you need life insurance to get it! Always check multiple sites to make sure you have bargaining power and that you know the advantages of each company. Make sure that a hard time for your loved ones isn't made harder by a financial burden, check life insurance rates today.