Doesn't it feel like it happens all the time? When you need a document or other important thing, it's nowhere to be found. This scenario could easily happen with a loved one's life insurance policy, and if it does, you might panic – but there's no need to worry. You and your family will not lose out on financial support from your loved one's policy if you can't find the paperwork. There are ways to recover a lost policy!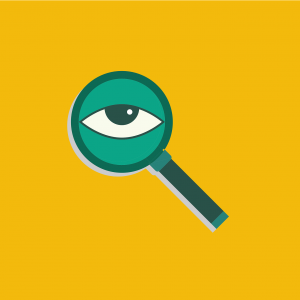 How to Find A Lost Policy
If you are not sure how to find your loved one's life insurance policy, begin by doing a thorough search of your home. For example, check any desk drawers and filing cabinets; remember also to check any safety deposit boxes you might have at the bank. If you still can't find the policy, the next step is to contact the lawyer who administered your loved one's estate, if there was one. 
If you are still unable to find the policy, and so don't know which insurance company to contact, try the following:
Locator Services
Did you know that many states have registries where you can search for active policies at all the insurance companies licensed to do business in the state? If you are looking for a life insurance policy and have had no luck searching your house, or with a lawyer, you can use a locator service. All you need to do is provide basic information such as name, date of birth and death, and the death certificate of your loved one. The registry will then forward the information to the insurance companies in the state, and if you are a beneficiary of a policy, immediate family member, or executor of the estate, they will contact you.
Check The Mail
You can also check the mail for any correspondence from an insurance company to your loved one. Eventually, there will be a statement, invoice, or payment request coming in for the policy.
Contact Their Employer
If you think your loved one had a life insurance policy through their job, you can contact their employer to request the policy number and the name of the insurer so you can contact them.
Get Help
If you want to make sure that your family is completely taken care of when you are gone, you need to find the right life insurance policy for you, and make sure that you give your family all of the necessary information about your policy, so they don't need to scramble around to look for it at what will be a difficult time!
The best way to find the right policy for you is by working with a licensed agent from a top-rated insurance company. They can help you find a policy with affordable rates, and give you ideas on how to find a policy for less. We have listed some companies to work with that will be able to find you the most coverage for the least amount of money. Always check multiple sites to make sure you have bargaining power and to know the different advantages of each company. Make sure a hard time for your loved ones isn't made harder by a financial burden, check life insurance rates today.