Is it ever too late to get life insurance? For example, what if you're already in your 80s – would it be pointless to purchase a policy, and would you even be able to? Well, actually studies show that the typical limit set by most insurers for purchasing life insurance is around 90 years old. Buying a policy when you're at an advanced age will probably cost more than it would if you were younger, but with that being said, it is completely possible to find simple, affordable life insurance that gives you the coverage you need, even if you're between the ages of 80 and 85. 
Why Seniors in Their 80s Purchase Life Insurance
Did you intend to buy insurance earlier in your life and never got around to it? Has something happened now that is spurring you to buy a policy? You're not alone: there are other seniors in their 80s out there looking for policies, possibly because: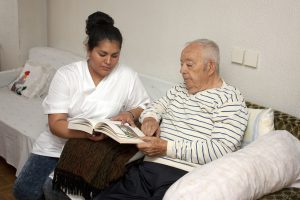 They are being encouraged to do so by family

– A child or grandchild might find out that their family member is not insured, and encourage them to purchase a policy or look into buying a policy for them.

Someone close to them has passed away-

The passing of a loved one or friend, especially if they have left nothing behind, might make them reconsider life insurance.

They procrastinated

– We've all been there: everyone puts things off until the last minute at some time in their life. Not only that, but retirement might have come upon them quickly, and they might not have even realized that they were going to lose their employer-based life insurance, and they simply put off looking for a new policy. 
If you find yourself in one of the situations above, and are looking for a life insurance policy in your eighties, you have several options:
Term life insurance

is a great option because most healthy seniors over 80 can buy a $50,000 10-year term policy for around $30 a month. One thing to note, though, is that because of your age, you might not be able to renew your policy.

Guaranteed universal life is an option that is similar to traditional universal life, but this type of policy is more focused on the death benefit and length of coverage than on cash accumulation. Most companies that offer guaranteed universal life will require you to purchase a minimum death benefit of $50,000, but some will go as low as $25,000, which is why it is important to compare plans from different companies, so you can review all of your options.
Final expense insurance

is very popular because it is generally available to seniors up to age 85, and can provide coverage amounts from $3,000 to $30,000, depending on the age you are when you apply. Final expense is popular because it is easy to purchase and no medical exam is required. It is usually purchased to cover final expenses like funeral and burial costs.
Need Help?
Just because you are older than most people who are looking for life insurance, doesn't mean that you won't be able to find an affordable policy. There are many options available that will allow you to leave some money behind for your children and grandchildren, or simply allow you to cover your funeral expenses and medical debts. 
There are many great affordable life insurance options to choose from that will provide enough money for your family, for a low monthly price. The best way to find the right life insurance policy for you and your specific needs is by working with an agent who specializes in life insurance. We have provided the top life insurance companies in the nation below; each offers hassle-free assistance and the most competitive rates. Always check multiple sites to make sure you have bargaining power and know the advantages of each company. Make sure a hard time isn't made harder by a financial burden, check life insurance rates today.