A heart attack is one of the scariest things a person can go through. Once you survive it, it might have you thinking about life insurance and making sure that your family is safe in case something ever happens to you again. However, one of the questions you may be pondering is whether life insurance is affordable or even possible for heart attack survivors. The great news is that affordable life insurance for heart attack survivors is possible, but you need to know how to shop for this pre-existing health condition in order to get the best plan possible.
Is It Possible To Get Life Insurance After A Heart Attack?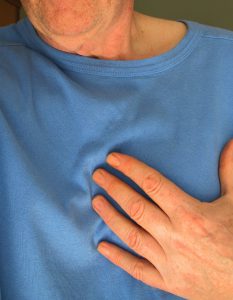 It is possible to be able to purchase a life insurance policy after you've had a heart attack. However, different companies have different approvals and your approval depends on:
The severity of your heart attack

The amount of heart damage

The time that has passed since the last time you had a heart attack

The medications you are taking

How well you have been taking care of yourself since your heart attack
Life insurance companies must get the answers to these questions because if you have had no heart problems in the last 10 years and received treatment, then you will be approved for a standard rate clock. The more time that passes from your heart attack, then the better your chance of getting a standard rate class. If your heart attack is more recent or has a history of heart disease, then you should consider a no medical exam life insurance policy that does not have you fill out any questions about your health. This will ensure that you are guaranteed to get a policy, however, it may be a little more expensive and a little less coverage than other policies available.
When you are getting a life insurance policy, there are generally two different rate classes that you can be classified under:
Standard rate class-

this is for people who have not had a heart attack in the last 10 years and are on medication that controls the symptoms

Below standard rate class

–  this is for people who have had a heart attack in the last 10 years and have poor health quality. This is generally when you will be steered towards a guaranteed issue life insurance policy that does not include health questions or an exam, or

no other medical exam life insurance policies.
What Is The Process When Applying?
 If you choose to opt for a term life insurance or permanent life insurance policy after a heart attack, then you will be asked to undergo a medical exam. A medical examiner will show up at your home, check your weight, and height, and take a urine and blood sample. Once the results are processed, they look through your doctor's statement and send medical records to the insurance company to determine your premium rates and end-of-coverage options.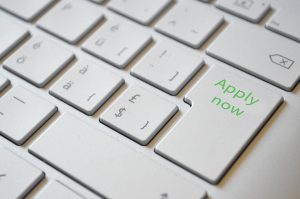 Each insurance company is not the same and different companies will look at conditions differently. Some will consider diabetes a larger issue, while others do not if it is controlled. That is why it is always important to make sure that you compare different life insurance policies from different companies. This way you will get the best deal possible 
Need Help?
Your family has financial obligations that will not go away when you are gone; they will need your help more than ever with their expenses, and the last thing you want them to worry about is money while they are grieving. There are many great affordable life insurance options to choose from that will provide enough money for your family, for a low monthly price. The best way to find the right life insurance policy for you and your specific needs is by working with an agent who specializes in life insurance. We have provided the top life insurance companies in the nation below; each offers hassle-free assistance and the most competitive rates. Always check multiple sites to make sure you have bargaining power and know the advantages of each company. Make sure a hard time isn't made harder by a financial burden, check life insurance rates today.