In many cases, people think that only the breadwinner of a family needs to have a life insurance policy, since they bring in most of the family's income, and it is their income that would need to be replaced. But what about families in which both partners make an equal income? Do both spouses need life insurance, and if so, which policy is best for dual-income families?
Why Dual-Income Families Should Have Life Insurance
If you and your partner both have an income, you both equally contribute to paying the bills and taking care of the debts that accumulate in your household. Your family is accustomed to living with both incomes, and losing one could seriously impact your family's financial stability. When both income-providing partners have life insurance, this can help pay for funeral costs and offset the lost income from either spouse. 
Whether you are the breadwinner of the family or not, it's important to have a life insurance policy for: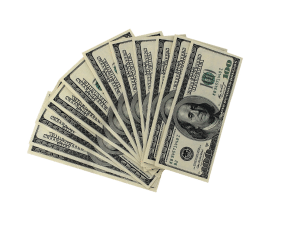 Financial stability-

A policy will ensure that your spouse or children will not have to deal with outstanding debt or bills, or with worrying about mortgage payments on their own without your income to balance it out.

Quality of life-

Even if your spouse has an income, they might have to work more to maintain your family's current lifestyle. They will be dealing with emotional and psychological stress alongside added bills such as childcare and more, which can add up.
What Type Of Life Insurance Should You Get?
When considering what type of policy both of you should get, one of the most important things to consider is whether you should get one policy together or separate policies. Consider the following options:
You do have the option to get separate policies, but you also have the option to get a policy that covers two people, known as joint life insurance. Joint life insurance is a type of universal life insurance, meaning that it is permanent life insurance, and so will remain in effect for your whole life. Depending on how your policy is structured, it might build cash value that grows, tax-deferred, over the life of the policy.
If both you and your partner need the same level of coverage, it may be less expensive to buy a single joint policy with the face value (benefit amount) you're looking for, compared to two individual policies with the same face value. But you should be aware that, depending on the type of policy, once one policy holder passes away, and a claim is paid, the surviving partner will have to get a new policy to cover them.
Individual Life Insurance
Individual life insurance can be better suited to a couple that has a lot of financial needs, such as providing protection for young children or covering ongoing lifestyle expenses for the family. Another benefit is that individual insurance allows coverage to continue for surviving spouses, even if one of the spouses passes away and a claim is paid.
Individual policies are also a better option if you want coverage that is customized for each of you,  such as different benefit amounts or terms of coverage. But it is important to note that individual life insurance policies will have slightly higher premiums than a joint policy.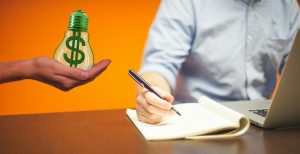 How Much Coverage Should You Get?
Once you've thought about what type of policy you and your spouse should get, you'll have to think about the amount of coverage you should have. When looking for a policy that will give your family enough coverage, you should make sure the benefit amount is at least 10 times your annual income. In some cases, it might be appropriate to add an extra 15 to 20% just in case there are any extra death-related expenses and financial obligations that your spouse would have to take on, such as a mortgage, car payments, utilities, childcare, and more.
Need Help?
There are many great affordable life insurance options to choose from that will provide enough money for your family, for a low monthly price. The best way to find the right life insurance policy for you and your specific needs is by working with an agent who specializes in life insurance. We have provided the top life insurance companies in the nation below; each offers hassle-free assistance and the most competitive rates. Always check multiple sites to make sure you have bargaining power and know the advantages of each company. Make sure a hard time isn't made harder by a financial burden, check life insurance rates today.