Term life insurance policies are a popular pick for many Americans, because they are generally the most affordable and convenient type of life insurance policy. Not only that, but there are multiple kinds of term life insurance policies to choose from, so most people will be able to find one that is right for them. Among these many options, level term life insurance is probably the most popular, because with one of these policies you can get a large amount of coverage for a very low premium. If you want to ensure that your loved ones are financially secure when you pass, level term life insurance might be one of the best options to consider. 
What is Level Term Life Insurance?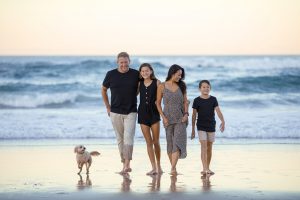 Just like other types of term life insurance policies, level term life insurance is a pure life insurance product, meaning there is no cash value component. You purchase a policy for a specific term, or time period, typically 10 to 30 years, and if you pass away during that time, your family will receive the agreed-upon death benefit. The name "level term" simply refers to the fact that your premiums and death benefit will remain the same throughout the policy's entire duration. This type of policy is a great choice for people who require a lot of coverage at very affordable rates, like young families who have accumulated a lot of debt. 
When you apply for level term life insurance, you will be asked about your current health and your health history; depending on the insurance company, you might need to undergo a medical exam to determine your eligibility and rates. The exam is always paid for by the insurance company and will include checking your height and weight and answering questions on a health questionnaire. 
Once you're approved, you can choose the length of your policy, and the death benefit you would like to leave your family when you are gone. Again, the death benefit will remain the same over the life of the policy, as will your premium payments.
When your policy reaches the end of its term, you will have the option to either renew your policy, buy a new one, or convert it into a permanent life insurance policy. If you choose to renew it, your rates will be based on your current age, which means your premium rates will be higher than they were when you purchased the policy. If you choose to convert your term policy into a permanent life insurance policy, you might not have to undergo another medical exam, but the rates will be more expensive for a permanent policy than for a term policy. 
The Difference Between Level Term & Whole Life Insurance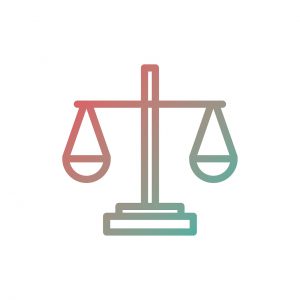 Term life and whole life insurance policies are very different from each other; the only thing that they have in common is that once the policies are issued, the premiums and death benefit will not change for the life of  the policy.
One of the main differences between the two is that whole life insurance is a type of permanent life insurance, meaning that the policy remains in effect for your whole life, as long as you pay your premiums. The other major difference? Whole life policies come with a cash value component that will earn interest over time. Once you accumulate enough cash value, you can use the cash value to buy additional coverage, or even to pay your premiums. It's important to note, though, that whole life insurance costs anywhere from 5 to 15 times more than level term life insurance, which is  why level term life insurance tends to be a much more popular choice. 
Just as with any other life insurance policy, premiums for a level term policy are based on a number of factors including your age, health, medical history, and other risk factors like your hobbies and driving record. That means the younger and healthier you are, the lower your rates will be; your rates will also be affected by the amount of life insurance you're applying for and the length of the policy term you require. The best way to find the most affordable policy is to compare policies from different life insurance companies in your area. 
Pros & Cons Of Level Term Life Insurance
Level term life insurance is very popular, and it has some great features, but it also has its drawbacks, so you have to weigh your options carefully. For example, if you want coverage as a replacement for your income in case of your passing, level term life insurance is ideal, but it wouldn't be a great option if you wanted lifelong coverage. Consider the following pros and cons before purchasing a plan:
Pros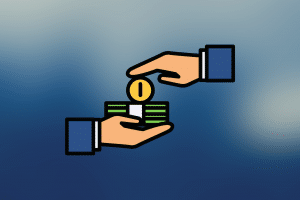 Cheapest form of life insurance for most

Predictable financial protection

Premiums and death benefits remain the same throughout the policy term

Easy to manage and understand
Cons
It is not lifelong protection so when it expires you might need to buy a new, more expensive policy

No cash value component

Premiums are not refunded if you outlive the policy
If you are considering a level term life insurance policy, you should first consider how much coverage you will need, how long you need the policy for, and any riders you would like to add on. The best way to find the right life insurance policy for you and your specific needs is by working with an agent who specializes in life insurance. We have provided the top life insurance companies in the nation below; each offers hassle-free assistance and the most competitive rates. Always check multiple sites to make sure you have bargaining power and know the advantages of each company. Make sure a hard time isn't made harder by a financial burden, check life insurance rates today.