Forgetting to pay a bill can happen to anyone. It might even happen to you with your life insurance premiums, but it is important to be aware that missing payments can lead to the cancellation of your policy, and would leave your loved ones with nothing should something happen to you. If you are struggling to pay your bills and have neglected your life insurance premiums, have no fear! There is a way to reinstate a lapsed life insurance policy so your family is not left financially vulnerable. 
What Happens When Your Life Insurance Lapses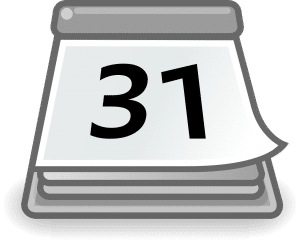 If you fail to pay your life insurance premium for a month, you won't lose your policy: most life insurance companies offer policyholders a 30 or 31-day grace period after payment is due. Your policy will still be active during the grace period, so if you were to pass during this time, your beneficiaries would still receive the payout. Some insurance companies, though, will subtract the missed monthly premium payment from the death benefit.
 You might even be able to go beyond a month without making a payment, depending on your policy: 
Term life insurance

policies have a 30 to 90-day grace period.

Permanent life insurance

policies will allow you to go longer without making payments if you have built up cash value, which you can use to help cover premium payments.
If you go beyond your grace period, or you do not have cash value to cover your payments, your policy will lapse and you will no longer have coverage, which means the insurance company will not pay a death benefit to your beneficiaries when you die.
How Long Do You Have To Reinstate Your Lapsed Policy?
Depending on how long ago your life insurance policy lapsed, you may or may not be able to reinstate your lapsed policy. In most cases you can reinstate your life insurance policy within a certain time frame if you start making the premium payments again, including the ones you missed. Reinstatement procedures vary depending on how long ago the policy lapsed; for example, if your policy has been inactive for:
30 days or less

: Most companies will allow you to reinstate your policy without any underwriting or medical questions. You will need to call your insurance company, fill out a reinstatement application, and pay your missed premiums.

30 days to 6 months

: Most insurance companies will require you to answer a few health questions when filling out the reinstatement application. They will ask if there have been any changes to your health since the original policy was approved, and they could deny the reinstatement based on your new health status.

More than 6 months

: Most insurance companies will require you to pass the underwriting process again. 
Steps To Reinstate Your Policy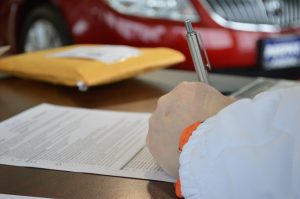 In order to reinstate your policy you must:
Contact your insurance company and ask how much you owe them.

Fill in all the paperwork and submit it to your insurance company.

Pay past due premiums along with any penalty/interest the insurance company might require you to pay.

Make sure that all of your future premium payments are made so you can prevent your policy from lapsing again.
Avoiding a Life Insurance Lapse
The best way to prevent a life insurance lapse is to:
Set automatic payments so that the premium is automatically deducted from your account every month.

Use your cash value to help cover premiums if you are having financial difficulties.

 Switch from annual to monthly premium payments to help spread out what you owe, instead of paying one big lump sum.

If your policy does lapse, reinstate it immediately so it will be less expensive and you will not have to go through the underwriting process. 
If something were to happen to you, your family would be facing emotional hardships, as well as  financial ones. Life insurance is a great way to help your loved ones with those financial hardships, because the money they receive will help pay for expenses related to your death, and any other debts or bills they have. If you make the decision to get life insurance to protect your family, they will be taken care of, but you need to be sure that you continue to make your monthly payments. If you fail to make payments, the lapsed life insurance policy will be considered null and void, and your family will not receive any benefits.
If you are in the market for a life insurance policy, or need a new one because you cannot reinstate your old one, you have options. There are many different kinds of life insurance policies to choose from, including whole life insurance, term life insurance, and final expense insurance, so if you're not sure where to begin, consider using online tools, or speaking with an agent. The right policy for you is out there! We have provided the top insurance companies that offer life insurance policies below; each can give you hassle-free assistance and the most competitive rates in the nation. Always check multiple sites to make sure you have bargaining power and know the advantages of each company. Make sure a hard time isn't made harder by a financial burden, check life insurance rates today.