Once you purchase a life insurance policy, you ensure financial security for family members who are left behind. When the time comes to file a claim to receive death benefits, it can be confusing, or just outright overwhelming. Dealing with the loss of a loved one is hard enough and the last thing you will want to deal with is a complicated claims process; worse yet, your life insurance policy could go to waste because you or your family members aren't sure how to claim the benefits. So why not take the time now to learn how the process works?
Gather Important Document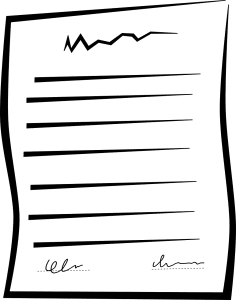 When filing a life insurance claim, the first thing you'll need to do is gather and fill out some necessary documents. You'll need:
Your loved one's death certificate – insurance companies need to see this so they can verify that the claim is legitimate. 

Their insurance policy documents if you have them – it's ok if you don't have access to these, but having them will make the claims process go more smoothly. Take this as a reminder to tell your

beneficiary

where you keep your insurance info, or to ask your loved one where they keep their information!

A claim form – otherwise known as a "request for benefits," you'll need to fill out one of these forms, indicating the cause of death, as well as your relationship with the policyholder. 

Documents that prove your identity – be prepared to show your driver's license, social security card, or birth certificate in order to verify your identity. 
Contact The Life Insurance Company 
After you gather all of the necessary documents, it's time to get in touch with the insurance company to notify them of your loved one's passing, and ask them the best way to send them the claim form. Take this opportunity to ask them any questions or raise any concerns you have, so that the process goes smoothly and is not delayed due to a mistake or misinformation. After you send the claim form, you will have to wait for it to be processed in order to get your payout, which can take anywhere from a couple of days to 1-2 months. 
Specify How You Want The Benefits
How you receive your money depends on the insurance company and what options for payouts they offer. Typically there are a few ways that you can get the death benefit; the two most popular options are receiving the money as a lump sum or as an annuity, or annual payment for a predetermined number of years. 
Understand The Tax Rules
Most people are unaware that death benefits are not taxed, no matter how you choose to receive the money. The only thing to be aware of is that any interest generated from the principal of the payout is usually taxed as ordinary income, which means that the beneficiary will pay taxes on that money at their top marginal tax rate. For example, if you receive your death benefits in 4 payments over 6 years, you would pay tax on the interest generated each year. 
What To Do If The Claim Is Denied
Life insurance claims are rarely denied; generally, they are only denied if the policy's premiums haven't been paid, if the person who took out the policy lied on their application, or if the cause of death is not covered by the policy (usually suicide or death by recreational drug overdose). If your life insurance claim is denied, but you feel you have made a legitimate claim, you have options. You can:
Contact the insurance company or agent that helped the insured purchase the plan

Contact your state's department of insurance

Contact a lawyer
It is not easy to think about losing a loved one, or about your own passing and what your family will go through when you are gone, but you can make these difficult times easier by purchasing life insurance to help with cost of living, debts, and funeral expenses. Another way to make things easier? Make sure you've got policies from reputable companies that won't give you any hassle about filing your claims, and that you understand how each policy works – if you work with an agent, they can help you compare companies and explain each policy to you.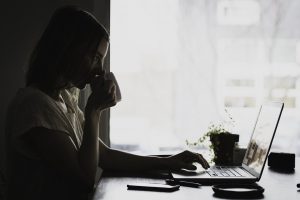 Consider using online tools to see what is available to you and your loved ones. To get you started, we have provided the top insurance companies that offer life insurance policies below; each can give you hassle-free assistance and the most competitive rates in the nation. Always check multiple sites to make sure you have bargaining power and know the advantages of each company. Make sure a hard time isn't made harder by a financial burden, check life insurance rates today.