Your genes can determine a lot in your life, things like the color of your eyes, your height, and even whether you will develop any mental or physical health conditions. Your genes and your family history also help determine how much you will pay for life insurance, since insurers use information about your family's medical history as one way to figure out how much of a risk you will be to insure. But have no fear, even if you have a lot of health issues in your background, you can still find a great affordable life insurance policy that will provide the coverage your family needs.
How Your Family History Is Taken Into Consideration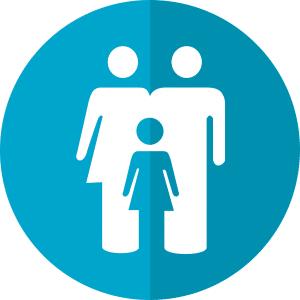 When you apply for a life insurance policy, you will have to go through an underwriting process, during which insurance companies will require you to undergo a physical exam, as well as give them your medical history and your family's medical history to help determine how much of a risk you are to cover. This means that, even if you are healthy, but your family history has some serious and possibly hereditary illnesses lurking in it, you could still be charged a higher rate.
When looking at your family's medical history, most life insurance companies will only be concerned with any major hereditary illnesses that could affect you. There is a list of illnesses or procedures that life insurance companies will look for in your family history, including:
Breast cancer

Colon cancer

Lung cancer

Melanoma

Pancreatic cancer

Prostate cancer

Ovarian cancer

Heart attack

Angioplasty

Bypass surgery

Valve surgery

Arrhythmia
Finding A Great Plan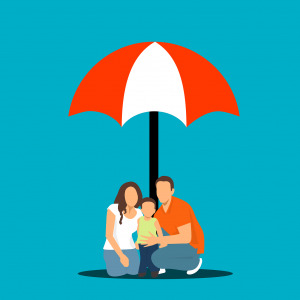 Even if your family has a history of any of the above-mentioned conditions, that doesn't mean that you can't find affordable life insurance. There are many different kinds of life insurance policies to choose from, which is why comparing plans is extremely important. Each life insurance company has its own guidelines of what they will look for in your medical history and in your family's medical history, and how seriously they view each condition can differ. For example, some insurance companies might consider cardiovascular health problems more concerning than cancer, while others will not.
Your family has financial obligations that will not go away when you are gone; they will need your help more than ever with their expenses, and the last thing you want them to worry about is money while they are grieving. There are many great affordable life insurance options to choose from that will provide enough money for your family, for a low monthly price. The best way to find the right life insurance policy for you and your specific needs is by working with an agent who specializes in life insurance. We have provided the top life insurance companies in the nation below; each offers hassle-free assistance and the most competitive rates. Always check multiple sites to make sure you have bargaining power and know the advantages of each company. Make sure a hard time isn't made harder by a financial burden, check life insurance rates today.