Are you looking for a life insurance policy that offers you a little something extra? If so, you might be interested in endowment life insurance, which is a specialized insurance product that doubles as a life insurance policy and an investment or a savings account. This type of policy is often misunderstood and therefore overlooked, but learning about it can help you determine whether it's worth the investment for your family. 
What Is Endowment Life Insurance?
Endowment life insurance insures your life like a traditional life insurance policy, but also offers a maturity benefit at the end of the policy term, like a savings account. With this type of policy, you will have an account that you can put any amount of money you like into; part of that money will be used to pay your premium, and the rest will be put into an investment fund. After the policy has matured for a specified amount of time, the money (called an endowment) will be paid to you, or  if you pass away before the policy matures, your beneficiaries will receive the payout as your death benefit.
There are a few restrictions to this type of policy: for example, you can only receive benefits after you have paid premiums for at least two years. In addition, if you cancel your policy, you will receive a surrender value that is less than the total amount of premiums you've paid into the policy. 
Benefits of Endowment Life Insurance
Endowment life insurance is a great choice for many families because this type of policy is two products for the price of one: you get a savings account that you can access once the policy matures, and a life insurance policy. The longer you let your plan mature, the more money you accumulate to use in the future; you then have the option to use that money however you choose: you can spend it, reinvest it, or use it for retirement. 
The benefits of this type of policy include:
Maturity benefit

– The amount you receive at the end of the term when your policy matures.

Death benefit

– The money your family/beneficiaries get after you pass.

Tax benefits-

The premiums you pay can reduce your taxable income. 
Endowment life insurance policies are beneficial to those who would like the option of money that they can access before they pass away. This kind of policy will work for you if you: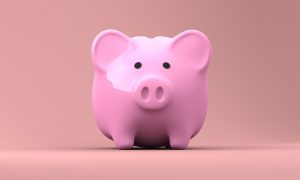 Are looking for a low-risk plan with the dual benefits of insurance and investment. 

Want a long-term investment that gives you a lump sum at maturity.

Want accessible money for your children's college tuition,

retirement

, or long-term care.
Endowment life insurance is not the most well-known type of life insurance, but you should know that it is an option –  and if you are interested in this option, you can find a great plan that meets your needs. The best way to find the right life insurance policy for you and your specific needs is by working with an agent who specializes in life insurance. We have provided the top life insurance companies in the nation below; each offers hassle-free assistance and the most competitive rates. Always check multiple sites to make sure you have bargaining power and know the advantages of each company. Make sure a hard time isn't made harder by a financial burden, check life insurance rates today.