Life insurance is something everyone should have. Fortunately, most employers offer life insurance as part of their employee benefits package. It is a valuable benefit because it is convenient, and costs little to nothing to have. But while employer-provided life insurance is a nice perk, does it provide enough coverage for you and your family? The answer to this question may vary depending on your situation, but most of the time the life insurance your employer offers is simply not enough.
Benefits Of Employer-Provided Life Insurance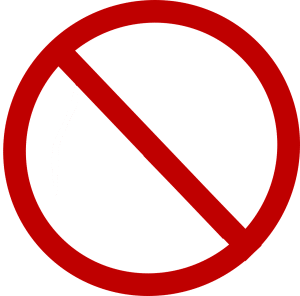 There are some benefits to having employer-provided life insurance. For one thing, it's usually free, or only a few dollars a month at most. Another major benefit is that you do not have to undergo a medical exam in order to get coverage. If you are looking to get private life insurance, many companies will require a medical exam, and if you have any health conditions, your policy might be expensive, or you could be denied coverage.
Disadvantages Of Employer-Provided Life Insurance
Although employer-provided life insurance is convenient and costs little to nothing, there are major downsides:
Limited Options-

The life insurance plan offered by your employer is not tailored to your specific financial needs. You will not have the ability to choose the best policy for you, as you would if you worked with an agent and purchased private life insurance. 

Not Enough Coverage

– If you have dependents who rely on your income, then you need coverage that is at least 6 times your annual salary. Some experts even recommend getting coverage worth 10 to 15 times your salary. Employer-provided life insurance generally does not offer this much coverage.

When you leave your job, you will lose your life insurance policy.

You Can Get Dropped

–  Unfortunately, if your employer decides to drop this benefit (which they can do because the contract is between the employer and the insurance company),  you will lose your policy. You can also lose your insurance coverage if you work past a specified age or when you

retire

. 

You Lose It When You Leave

– You cannot take your life insurance policy with you when you leave your job or if you

lose your job

. The moment you are no longer employed, you will have to buy your own coverage, which can be difficult as you age or if you develop a health condition. 

Supplemental Coverage Can Be Expensive-

You have the option to buy additional coverage through your employer-based policy; however, supplemental policies can cost more than buying your own

individual life insurance policy

. Not to mention, you cannot convert your supplemental policy when you leave the company; even if you can, expect to pay even more.
Finding An Affordable Individual Life Insurance Plan
The disadvantages of employer-provided life insurance outweigh the benefits, especially if you have a family who depends on you. An employer-provided plan might not offer enough coverage, but you can tailor an individual life insurance plan to meet your specific needs and finances. You can do all of this at a reasonable price, you simply need to speak to an experienced agent who can compare different plans available in your area. We have provided the top life insurance companies in the nation – all of which offer hassle-free assistance and the most competitive rates – below. Make sure your family is properly prepared for the unexpected by checking rates today!