We are living in a time when convenience is king, and you can shop and purchase anything with the click of a mouse or the touch of your finger. Many consumers now prefer to do their shopping online, even for things that traditionally needed to be done in person, like purchasing life insurance. This is especially easy to do these days, because there are now ways to do health assessments online for basic types of life insurance, like term life insurance. 
Policies known as direct term life insurance policies, or direct-to-consumer policies, can be purchased directly through an insurance company, typically through their website, and offer an easy and convenient way to get life insurance coverage.
Direct Term Life Insurance Explained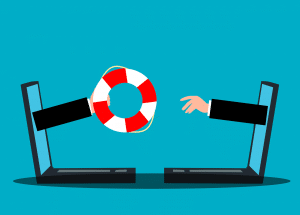 Before we go over what direct term life insurance is, we will first review what term life insurance in general is. Term life insurance policies are policies that you can purchase to cover you for a set period of time, typically between 10 and 30 years. If you die during that time, your loved ones will receive your death benefit; if you don't pass away during this time, you will need to either renew your policy or purchase a new one. 
Term life is one of the most popular types of life insurance policies among families because of its affordability. But if you choose direct term life insurance, you can get both affordability and convenience. With this type of policy, you can compare policies online and buy your policy directly from the insurer through their website, making the whole process more straightforward.
Is Direct Term Life Right For You?
There are some advantages to direct term life insurance, including:
Quick and easy coverage

– If you shop online, you can purchase life insurance quickly, instead of having to make an appointment with a professional.

Convenience-

Shopping for life insurance online allows you to fit the process into your schedule, and compare quotes on your time.

More options– You'll find a huge amount of options to choose from, both in terms of life insurance companies and the policies they offer. You can find a variety of policies that are a better fit for you and your budget, depending on your age and health. And if you are not in the best of health, you can opt for policies that do not require a medical exam or medical questions.
Cheaper coverage

– When you buy a life insurance policy directly from an insurer, your policy might be less expensive. 
Direct term life insurance can save you time and money because you can find the right policy for you online, and can purchase a policy without having to make an appointment, or even talk to anyone over the phone. But, if you do want to speak to someone or have questions that need to be answered, you have the option of requesting to speak to an agent from one of the insurance companies. 
We have provided the top life insurance companies in the nation below; each offers hassle-free assistance and the most competitive rates. Always check multiple sites to make sure you have bargaining power and know the advantages of each company. Make sure a hard time isn't made harder by a financial burden, check life insurance rates today.