The events of the past year and a half, during which we tragically lost so many people to Covid-19, have prompted many people to think more about preparing for the unexpected. After all that has happened, you might be thinking more about life insurance; for example, you might be wondering if a policy will still deliver death benefits if the policy owner dies from Covid-19, or if insurance companies have changed their policies, meaning you've missed your opportunity to buy life insurance. So how are insurers handling Covid-19? Do they cover deaths from it? And has the pandemic affected how they are selling policies?  
Can I Get Life Insurance?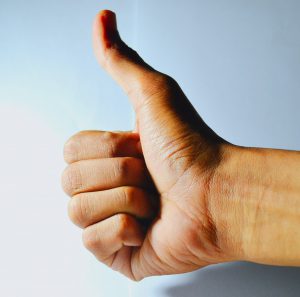 Life insurance is important because it offers financial protection for your loved ones if you pass away unexpectedly – it's no wonder, then, that so many people have realized during the pandemic how important purchasing a policy is. In fact, application activity for U.S. life insurance was up nearly 8% year-over-year in 2020 among people under age 44, according to MIB Group's Life Index. And there's no need to worry: you can absolutely still purchase a life insurance policy – and thankfully rates have not been not impacted by Covid-19! With that being said, though, there are a few exceptions to be aware of. 
What If…
I've Been Overseas Recently?
Because of uncertain pandemic conditions in other countries, some insurance companies will postpone your application approval if you have recently traveled internationally. They will also postpone your application approval if you have plans to travel abroad, or if a member of your household has recently returned from travel outside of the U.S. Generally, if you have traveled overseas, you can submit your life insurance application 30 days after the date you returned to the U.S.
If you do not disclose any international travel or plans on your application, your insurance company can deny claims to your beneficiaries.
I Have Covid-19?
Each company will treat your application differently if you have or have had Covid-19, but in most cases insurers will postpone your application for 90 days, or until you have made a full recovery, if you are currently sick. Depending on the severity of your symptoms, though, some insurance companies could postpone your application for up to six months; in addition, if you – and others – suffer from long-lasting effects of the virus, life insurers will incorporate that information into their underwriting standards, which could affect the cost of coverage for Covid-19 survivors in the future.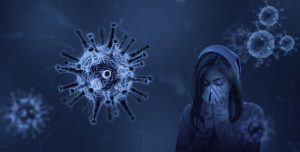 The most important thing to remember, though, is that you need to be honest on your application about having the virus: lying about it will automatically mean that your beneficiaries will not be able to collect your policy's death benefit.  
I Die From The Virus?
Traditional life insurance policies, such as whole and term life, will likely cover deaths from Covid-19, according to spokespeople from industry research group LIMRA, State Farm, and Farmers New World Life.
Your life insurance claims will be paid out, even if you pass away from the virus, as long as you:
Were approved for a

life insurance policy

, either before or during the pandemic.

Did not omit information or lie on your application.

Paid your insurance premiums and did not allow your policy to lapse. 
The Covid-19 pandemic has been hard on many Americans, and the death toll in the U.S. has caused many younger Americans to worry what would happen to their families if they were to pass. The sad reality that many people have passed away unexpectedly from the virus, and have left their families unexpectedly, has put a new perspective on the importance of life insurance. 
Remember, you can still purchase a life insurance policy and financially protect your family, as long as you are honest during the application process. If you're looking for a policy and are unsure where to begin, work with an agent who specializes in life insurance; this is the best way to find the policy that is right for your specific needs. We have provided the top life insurance companies in the nation below; each offers hassle-free assistance and the most competitive rates. Always check multiple sites to make sure you have bargaining power and know the advantages of each company. Make sure a hard time isn't made harder by a financial burden, check life insurance rates today.