When you make the wise choice to purchase a life insurance policy, you have a lot of decisions to make. First, you have to decide if you want term life, whole life, final expense life, or another type of life insurance policy. Then, you need to decide how much coverage is needed to provide full financial protection for your family. After you have researched companies, found quotes and picked a policy, your next important step is to pick a life insurance beneficiary. This is the person who will receive the money in the event of your death. It sounds simple enough, but there are some details to be aware of before making the choice. 
Know Your Options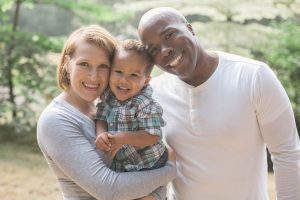 A beneficiary can be one person, multiple people, your estate, a charity, a business, or a trust. If the beneficiary is an individual, you can choose a relative, child, spouse, friend or anyone else. However, if you live in a common property state, also called community property states, life insurance beneficiary rules will require your spouse to waive their rights if you want to designate someone else as beneficiary. There are 9 common property states: Arizona, California, Idaho, Louisiana, Nevada, New Mexico, Texas, Washington and Wisconsin.
If you choose to make your beneficiary a trust, that trust will manage the dispersal of the money; for example, you could arrange it so a trust manager would be in charge of paying for your children's needs as instructed by you. 
Legally making your estate your beneficiary is generally not recommended because, in this case, creditors would be able to go after your life insurance money. Once the creditors, court fees and lawyer are paid from the estate (however much that dips into your loved ones' life insurance money), whatever is left will be divided among your beneficiaries. 
Choosing A Beneficiary
When choosing who to name as your beneficiary, you should ask yourself who relies on you financially and will need help paying ongoing bills when you are gone. Would you like to leave some of the insurance money to charity? Do you want your business to continue? If so, you can make your business partner a beneficiary. 
When you do choose who you want the money to go to, you will need to be as specific as you can and put everything in writing, including their Social Security numbers if possible, relationship to you, dates of birth and addresses. You can change, add or remove beneficiaries at any time.
Multiple Beneficiaries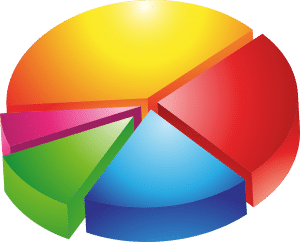 If you want to give a payout to multiple beneficiaries, check your life insurance policy first. Some will have a limit on how many you can have. If you do decide to have multiple beneficiaries, you can also choose how much each beneficiary will receive. For example, your spouse can get 50% of the benefits, and the remaining 50% can go to your child. If you don't specify how much you want each person to get, they will all receive an equal amount. 
Primary vs. Contingent
You also have the option of naming both a primary and contingent beneficiary. Your primary beneficiary will be first on the list to receive the benefits after your passing. If your primary beneficiary dies before you, refuses the proceeds, or can't be located, the contingent life insurance beneficiary will receive the benefits. 
Naming Children As Your Beneficiaries
If you have minor children, they will not receive any of the money until they are 18. To make sure they can have access to it, you can: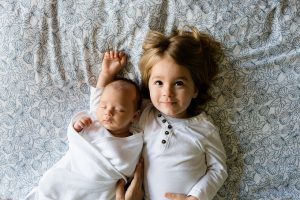 Name their legal guardian as beneficiary. 

Designate a custodian for the proceeds through the Uniform Transfers to Minors Act. This person is then named as the beneficiary.

Create a trust for the child and make the trust your beneficiary. The trustee will oversee the money and distribute it as per your wishes. 
What Happens If You Don't Designate A Beneficiary?
If you do not name a beneficiary for your life insurance policy, the insurance company will issue the death benefit to your estate. The probate court will then decide how to distribute the funds, which will include settling your debts, which will mean less money for your loved ones. 
Taking the time to make sure loved ones are protected with a life insurance policy is admirable. But in order to make sure that the proceeds go where you want them to, you have to choose the right beneficiary or beneficiaries. When choosing a life insurance company, ask about their beneficiary rules to make sure that the plan will meet your needs. To get more helpful information about different types of life insurance policies, and how you can get coverage that fits your budget, take a look below. We have provided information for top-rated insurance companies that specialize in life insurance, so check their rates today and see just how simple and affordable it is to protect your family. Always check multiple sites to make sure you have bargaining power and to know the advantages of each company. Make sure a hard time for your loved ones isn't made harder by a financial burden, check life insurance rates today.