We know what you're thinking: life insurance for children? That's not something I even want to think about! And why would I even need it? We understand that it's not easy to think about the death of your child, because we all want our kids to live long, healthy lives, but as a parent you always need to think about the unexpected in life. That's why purchasing a life insurance policy might be a wise financial decision – but is it necessary? Well, it depends: you will need to consider your family's needs, and if it makes sense to purchase life insurance for your child/children.
What Is Child Life Insurance?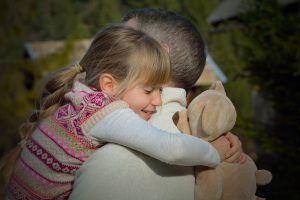 Child life insurance is exactly what it sounds like: policies that cover the life of a minor, typically purchased by a parent or grandparent. Generally, these policies are a type of permanent life insurance, which means the policy will be in effect for your child's entire life, and your child can take ownership of the policy when they turn 18 (or in some cases, 21).  In addition, a portion of the premiums you pay grows over time, so your child's policy will be building a cash value that they can use later in life. 
Pros & Cons of Life Insurance For Children
If you're considering life insurance for your children, and are unsure whether one of these policies is right for your family, think about the following pros and cons before deciding to buy a policy:
Pros
Guaranteed insurability

for your child, which will be beneficial if your child develops a

pre-existing condition

, such as diabetes or high blood pressure, or if they choose to have a risky occupation later in life. If your child already has life insurance, they won't have to worry about being denied by insurance companies when they're adults. 

The money that builds cash value over time can be used towards college, or for a down payment for a home when your child is grown up.

Children's life insurance is helpful in covering unexpected funeral costs and grief counseling if necessary. 
Cons
Your child can find

affordable life insurance when they are in their 20s

, and the chances that they will develop health issues are low until they are much older. Therefore, life insurance for your child might not be necessary.

Cash value takes time to grow based on your premiums paid, so it's not necessarily a reliable investment for them in the future. 

It is uncommon that a child will die when they are young, so the risk of going without life insurance for them might outweigh how much the policy accumulates over time. You can opt for a

child rider

in your life insurance policy instead if you want extra coverage for them.
Do You Need It?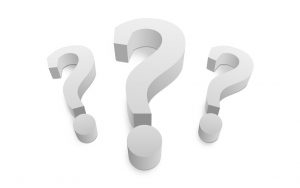 If you are considering life insurance for your child or children, you should consider why you might need it, as well as assess your budget and determine if the benefits outweigh the costs. Can you cover final expenses if the unexpected happens? Do you want a policy that your child can carry with them for the rest of their lives, and will give them cash value for college, buying a car, or other expenses? Does your family have a history of hypertension or diabetes and you worry they will not be able to find affordable life insurance when older? Or do you think they will be okay and will be able to get an affordable plan when they are older?
If you are interested in providing your family with financial stability when you are gone, or are looking for coverage for your children, life insurance is the right choice for you. For low monthly payments now, you can make sure your children are taken care of later. Picking a life insurance policy is an important decision, but you have multiple coverage options, some with added benefits. To make the decision-making process easier, consider using online tools, or speaking with an agent. We have provided the top Life Insurance companies in the nation that offer hassle-free assistance and the most competitive rates below. Always check multiple sites to make sure you have bargaining power and know the different advantages of each company. Make sure a hard time isn't made harder by a financial burden, check life insurance rates today.