If you've realized that life insurance is important and worth looking into, that's great! But are you starting to feel a little anxious about where to start looking, and how to begin comparing plans? Fortunately, you have the ability to shop online with ease and comfort these days – but how do you know if you've found the best option for you, and the most savings? Will searching for life insurance online really save you time and money? The short answer is yes, but the long answer is that you have to work with a reputable agent and insurance company, so you make sure you get what's right for you and your family. Luckily, we can help!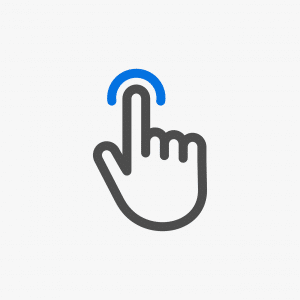 We know you want to save as much money as you can when you're shopping for insurance, and we don't blame you! Saving money is important when you have responsibilities and a family that you need to take care of. And we get it, many people think that life insurance is expensive, but it is possible to find a great rate and save money by shopping for a plan online! Life insurance rates will be the same, whether you meet with an agent in person or work with one online: there won't be any special deals that you're missing out on by shopping online. But it will be more convenient for you, and you can save money when you do the proper research and have an agent help you compare different plans from different reputable companies. 
Can You Save Time?
You can absolutely save time when you shop online for a life insurance policy. You can avoid having to travel to different life insurance agencies to learn about the policies they offer, and then having to take all of that info and try to compare plans before making a decision. When you work with an agent online, you can sit back in the comfort of your home while they will do all the work for you, saving you both time and money. You will not have to go back and forth researching and comparing different policies from different companies; instead, you can save time by working with an agent online from one of the companies below. 
Working With A Reputable Company & Agent
Licensed agents can compare plans in minutes, and help you find a policy that is right for you and your family's needs. They will go over your needs and help you figure out how much coverage is right for you – shopping for life insurance doesn't have to be a time-consuming and anxiety-inducing experience if you use online tools, or speak with an agent.

Choosing the right life insurance policy will ensure that your family gets the benefits they need. It might seem complicated and frustrating to find the right policy for you, but it can be done, with some help. The best way to find the right life insurance policy for you and your specific needs is by working with an agent who specializes in life insurance. We have provided the top life insurance companies in the nation below; each offers hassle-free assistance and the most competitive rates. Always check multiple sites to make sure you have bargaining power and know the advantages of each company. Make sure a hard time isn't made harder by a financial burden, check life insurance rates today.