Think you can't get life insurance? Well, we'd like to remind you that there are policies out there that are accessible to almost everyone: life insurance companies have come a long way in opening the market to more people. But what if you are not a U.S. citizen? Can you get life insurance? The answer is yes! Find out just how non-U.S. citizens can get life insurance. 
Requirements For Non-US Citizens To Get Life Insurance
While yes, non-US citizens can get life insurance, there are some restrictions. You will need to have a green card or visa, and most, if not all, life insurance companies will need you to provide information proving your connection to the US, including: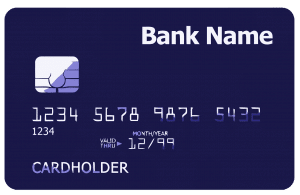 U.S. bank account information

U.S. address

Property deeds

Proof of your global assets

Your medical records for the last 5 years

The name of an attorney who represents you, in some cases
Applying With A Green Card
If you are a green card holder, you are considered a permanent resident, so you won't typically have any issues getting life insurance coverage. You will also be eligible for the best class rates, and will just need to send a photocopy of your green card to prove your immigration status. 
Applying With A Visa
If you are living in the U.S. on a visa, you do have options, but you will have more issues trying to get a policy, because visas have limitations or conditions, depending on the type of visa. You will have to speak to each life insurance company to find out if you meet their specific conditions, but most will offer coverage based on either what is known as "substantial presence" or "significant interest":
Substantial Presence:

To have substantial presence in the U.S., you typically need to have lived here for at least one year. Some carriers require up to five years of significant presence in order to offer best-class rates.

Significant Interest

: Significant interest requires the applicant to prove that they have resources invested in staying in the U.S.. Most of the time, this means owning property or having assets here. 
So, if you have a work visa, you will qualify for coverage, but if you have a student visa, you will struggle to get a life insurance policy. In addition, if you have a work permit that only allows you to travel and work in the U.S. for a certain amount of time, you will also be unable to purchase a policy.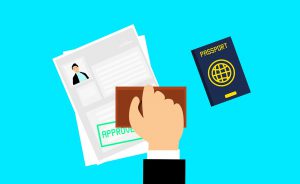 If you have one of the following visas, you can apply for life insurance:
H-1B visas

: Given to those in a specialized field.

E-1 visas:

  For individuals or company employees coming from a country that are trade partners with the U.S., allowing these individuals to engage in trade efforts.

E-2 visas:

Non-immigrant classifications for a treaty country (one that the U.S. trades with) that sometimes allow long-term stays.

K-1 visas

: For those with a fiancé or fiancée in the U.S. who is already a citizen.

K-2 visas:

Allows the children of a K-1 visa fiancé or fiancée to enter the U.S. and remain here.

V-1 visas:

For a person who is the spouse of a lawful permanent resident of the U.S., such as a person who holds a green card.

V-2 visas:

Allows families to remain together while their immigrant visas are being processed.
Life insurance rates are based on a number of factors, such as your age, health history, driving record, and your income. The best way to find out how much you can expect to pay for a life insurance policy based on your immigration status is to consider using online tools and working with a licensed knowledgeable agent in your area. We have provided the top life insurance companies in the nation below; each offers hassle-free assistance and the most competitive rates. Always check multiple sites to make sure you have bargaining power and know the advantages of each company. Make sure a hard time isn't made harder by a financial burden, check life insurance rates today.