If you have aging parents, you know the fear of something happening to them, and you want to make sure they are taken care of. And, as difficult as it is to think about, you also want to make sure that you know what their wishes are for the ends of their lives, and that you can afford to pay for exactly what they would prefer. A life insurance policy will cover their final expenses, pay for their funeral, and make sure that you do not inherit any debt that they leave behind. The sad reality is that many older adults don't have enough savings to cover expenses, but it might be a comfort for you to know that you can purchase a life insurance policy on your parents, with some limitations.
Why Get Life Insurance For Your Parents
There are many reasons to consider buying a life insurance policy for your parents, including if you: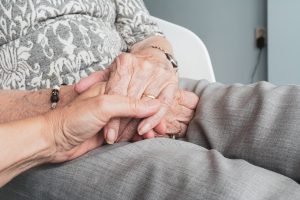 Are paying for your parent's care as they age

Want to cover health or other expenses now

Want to make sure their funeral expenses are covered

Will have to take on some of their debts
You can opt to purchase a permanent life insurance policy; with this type of policy, you can borrow from the cash value that accrues to pay for any medical or living expenses. Or you can go the term life insurance route to cover only the amount of time you think the policy will be beneficial and needed. 
How To Buy Life Insurance For Your Parents
As we stated earlier, it is possible to purchase life insurance for your parents, but you must get their permission to do so first. You can include asking for this consent in a conversation about their wishes for their care as they age, and their wishes for their funeral arrangements. Note that they must be legally competent to sign the paperwork for the policy, and you will also need to show insurable interest, which means you must show that their death will have a financial impact on you.
After you have gotten your parent's consent, you will have to select a policy, coverage amount, and assign a beneficiary for your parent's life insurance policy.
Need Help?
Once you have decided to purchase a life insurance policy for your parents and you get their consent, don't delay in choosing your policy. Remember that age plays a role in determining life insurance rates, so the sooner you buy, the better. If you're not sure which policy is best for your parents, the best way to find the right life insurance policy for you and your specific needs is by working with an agent who specializes in life insurance. We have provided the top life insurance companies in the nation below; each offers hassle-free assistance and the most competitive rates. Always check multiple sites to make sure you have bargaining power and know the advantages of each company. Make sure a hard time isn't made harder by a financial burden, check life insurance rates today.