Your children or grandchildren are your entire world, and we know you want to be there for them and provide for them as long as you possibly can. One of the many ways you can do this is by purchasing a life insurance policy and listing them as the beneficiaries, so you know the money will go to them and they will be taken care of in your absence. Making minors beneficiaries is very common and not a problem, but there are a few things that you should be aware of when doing so. Knowing the following will help you protect your children or grandchildren financially in the event of your death.
Rules Regarding Minors
If you are going to make a minor the beneficiary of your life insurance policy, it is important to know the rules surrounding them receiving your death benefit. These rules can be specific to the state you live in, but generally:
Most states require that a guardian is in charge to administer the money to the minor if the minor is not 18 by the time of your passing. 

If you fail to name a guardian in charge, your next of kin will have to appoint a guardian.

The guardian will be in control of the money for the minor's benefit until they reach the age of majority, or 18, depending on the state.
As you can see, it is very important that you appoint someone to be in charge of the money until your minor beneficiary is old enough to receive it themselves. Make sure you don't skip this step: you want to choose the right guardian so you can ensure the guardian will do the right things for the children, and not use the money for their personal use.
What You Can Do
To ensure that your death benefit goes to your children or grandchildren as you intend, and that it does not end up in the wrong hands, put a competent adult in charge of the benefit. If you don't,  the court will appoint one for you, and you will not be able to control what happens to the money.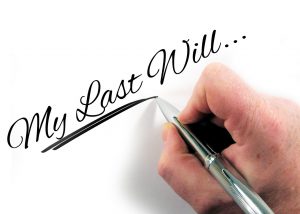 You should:
Name your children as beneficiaries, but have an adult custodian under your state's Uniform Transfers to Minors Act (UTMA). You will need to fill out a form for this, if your state allows it.

Make sure this custodian is someone you know will use the money for the minor's benefits. You should also be sure they will take care of your children or grandchildren until they're old enough to receive all the money that is left.

Make a will that creates a trust, and name your children as beneficiaries of any proceeds the trust receives from your life insurance policy. 
Need Help?
If you want to make sure that your children, grandchildren, or other minors are taken care of when you are gone, you need to find the right policy for you AND know the rules surrounding minor beneficiaries. The best way to do this is to work with a licensed agent who knows the rules and regulations regarding listing minors as beneficiaries in your state. We have provided the top life insurance companies in the nation below; each offers hassle-free assistance and the most competitive rates. Always check multiple sites to make sure you have bargaining power and know the advantages of each company. Make sure a hard time isn't made harder by a financial burden, check life insurance rates today.