Life insurance is necessary: it will keep your family protected, and give you peace of mind knowing that you can keep on providing for your family even after you're gone. But many people choose not to purchase a life insurance policy because they think they do not need it or that it will be too expensive. In fact, there are many common life insurance myths that are simply not true and cause unnecessary confusion and hesitation. You can find an affordable insurance plan even if you're on a tight budget! 
Common Life Insurance Myths
Myth 1: Life insurance is expensive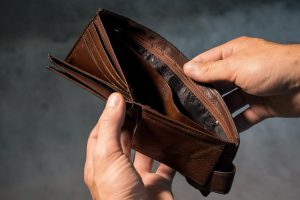 Truth: Cost plays a big role in why people choose not to buy life insurance. People often overestimate how much it will cost them, but the truth is, the average cost of a life insurance policy is only about $26 a month. Your life insurance rates depend on various factors such as your age and health, but more often than not, you will find that it is more affordable than you thought it would be.
Myth 2: Only the breadwinner of the family needs life insurance.
Truth: This is one of the biggest misconceptions about life insurance. Just because you are a stay-at-home parent does not mean that you don't need a life insurance policy. Your partner would have to find a way to take care of your children and keep the household running without you in the event of your death, and that would be challenging and expensive. They would have to pay for childcare, keep up with the household chores, and deal with meal preparation and more, all while continuing to work. Life insurance can help provide benefits to cover some of these expenses. 
Myth 3: You have health issues so you won't qualify.
Truth: It is true that the healthier you are, the less you will pay for life insurance. But this does not mean that you won't qualify at all for life insurance if you have health conditions. Different insurance companies will rate conditions differently than others will, which is why it is important to compare multiple companies' policies and rates. 
Myth 4: You're single with no children, so you don't need it.
Truth: Single people need just as much life insurance as people who are married or have children. Do you have a private student loan? A mortgage? Car loan? Any of these loans, especially if you have a cosigner, will get passed on to your cosigners. They do not just go away when you pass. In addition, you should have life insurance to cover the $10,000-$20,000 needed to cover your funeral expenses, so that your family will not have to struggle to come up with that amount. Consider a final life expense life insurance policy for your future, and the future of your family.
Myth 5: Life insurance through your employer is good enough.
Truth: Did you know that you should have life insurance coverage that is worth 10-12 times your annual salary? Your employer's life insurance policy is helpful, because it is probably free or very low-cost, but it will not provide this amount. In addition, the moment you are let go or leave your job, you will lose your employer-based life insurance policy. It is more cost effective to buy your own individual plan. 
Myth 6: You're better off investing your money instead of buying life insurance.
Truth: Sure, it would be nice to be able to consistently invest money over your lifetime in case of  the unexpected, but oftentimes it just doesn't work out how you planned. Things come up and you will often need to use the money that you have saved up. Having a life insurance policy will mean that, even if your savings and assets are depleted when you pass, your family will still be financially secure.
Myth 7: You're young and don't need life insurance.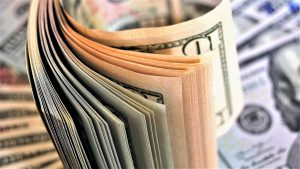 Truth: When you are young, the annual premiums for a life insurance policy are less expensive than they are when you are older. Insurance companies base their rate partially on age, because generally the younger you are, the healthier you are. The longer you wait, the greater your chances of developing a health condition – which would make it more expensive and challenging to get coverage. 
Myth 8: If you get term life insurance, you can't convert it to become a permanent policy.
Truth: Term life insurance is great because you get to choose how long you will need coverage for depending on your financial situation. But let's say you choose a 20-year term life plan because you have a 20-year mortgage. Once the 20 years is up, you will forfeit all of that money, unless you convert your policy. It is a popular misconception that you cannot convert your term life plan, but you can easily choose to convert it into a permanent or whole life insurance policy.
These are just a few of the myths about life insurance that prevent people from looking into a policy. Don't let these misconceptions stop you from comparing plans and finding out what your options are. To get more helpful information about different types of life insurance policies, and how you can get covered within your budget, take a look below. We have provided information for top-rated insurance companies that specialize in life insurance, so check out rates today and see just how simple and affordable it is to protect your family. Always check multiple sites to make sure you have bargaining power and to know the different advantages of each company. Make sure a hard time for your loved ones isn't made harder by a financial burden, check life insurance rates today.