Choosing a life insurance policy can be challenging, especially considering that basic life insurance policies sometimes don't include the coverage you need. But the good news is that you often have the option to add one or more riders, or additional benefits, to your policy to customize it to your life and specific needs. For example, you can choose to add a disability income rider to your policy, which will help you financially in the event that you become disabled. This is just one example of a rider, but there are many different kinds that you can add on to your policy! Every policy is different, and every insurer will offer different riders, but knowing some of the most common life insurance riders can help you determine what kind of extra coverage you might need.
1. Guaranteed Insurability Rider
These riders, which are available on certain life insurance policies (like permanent life and term life), generally allow you the option to purchase extra coverage for your policy every 3 to 5 years, or even after a major life event, like getting married or having a child. The great thing about a guaranteed insurability rider? You can increase your coverage without undergoing another medical exam, so this rider is perfect for those who think their health might deteriorate in the future. It's also a good choice if you're currently on a tight budget, but want the option to easily increase your coverage in the future. 
2. Accelerated Death Benefit Rider
Also known as living benefits, this rider will pay a portion of your death benefit while you are still alive if you are diagnosed with a terminal illness or a chronic illness that affects your daily life, or if you experience a critical illness such as a serious heart attack. This rider is available on permanent and term life insurance policies, and can help ease the financial burden of looking after someone who is chronically ill, or of end-of-life care.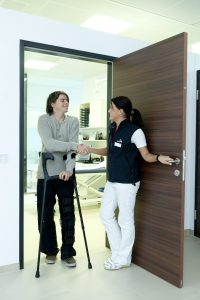 Losing your income if you become disabled and unable to work would be a major strain on your family, especially if you are the main breadwinner in your family, but a waiver of premium rider would exempt you from paying your policy premiums until you could work again, so you wouldn't have to worry about losing your life insurance. It applies if you are critically ill, seriously injured, or disabled, and if you are permanently disabled, you will pay for premiums by withdrawing from your death benefit. Before adding this rider, you will need to go over your terms and conditions carefully, because the term "totally disabled" differs from one insurance company to another. 
4. Accidental Death Rider
An accidental death rider, also known as a double indemnity rider, will pay out two to three times the amount of your original policy to your family in the event that you pass away after a qualifying accident. Qualifying accidents do not include illegal activities and voluntary participation in dangerous activities. These riders can be added to term and permanent life insurance policies, and are especially beneficial if you have a hazardous job or are at risk of an accident at work.
This rider will allow you to convert your term life insurance policy into a whole life insurance policy without having to worry about going through the underwriting process, which could raise your rates if your health status changes. With a term conversion rider, you can bypass the underwriting process when converting your term life insurance policy into whole life insurance. 
6. Child Rider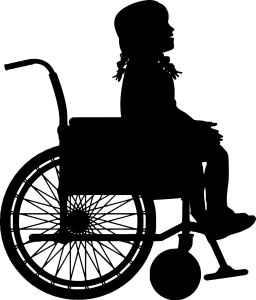 You can get life insurance for your children without a separate policy by adding a children's term rider to your policy. In the tragic event that your child passes (until a certain age), this rider will pay a death benefit to help cover funeral costs or medical bills. 
7. Long-Term Care Rider
A long-term care rider allows you to receive monthly payments if you become disabled or develop an illness that requires long-term care. This type of rider acts in a way as long-term care insurance, offsetting the expense of a nursing home or other type of long-term care.
One thing to be aware of when considering adding riders to your life insurance policy is that you cannot add one to a policy that is already active, so you need to decide what is best for you before purchasing a life insurance policy. If you are interested in buying a plan with additional riders, or switching plans to add any riders you think will be beneficial to you, consider using online tools to see what is available, as well as working with an agent who will help you compare plans and see which is the right fit for you. To get you started, we have provided the top insurance companies that offer life insurance policies below; each can give you hassle-free assistance and the most competitive rates in the nation. Always check multiple sites to make sure you have bargaining power and know the advantages of each company. Make sure a hard time isn't made harder by a financial burden, check life insurance rates today.