Life insurance is not one-size-fits-all, so insurance companies offer many different types of life insurance policies. This means you have lots of options, but it also means you'll need to do some research to figure out which type of policy is right for you. One popular type of policy is term life insurance, because it offers a lot of coverage for a low premium: term life insurance premiums can be around $30-$40 per month for a 30-year, $500,000 policy as long as you're young and healthy. 
What makes these policies different from other types of life insurance is that, with term life, you choose how long you want your policy to cover you for, which can be anywhere from 5 to 30 years. This makes term life insurance perfect for families who have major expenses, such as a mortgage, other loan debts, or car payments: these policies will provide coverage while you're paying off those debts, as long as you keep paying your premiums. If you're interested in a policy like this, you'll need to know the 6 different types of term life policies, and consider which is best for your family.
1. Guaranteed Level Term Life Insurance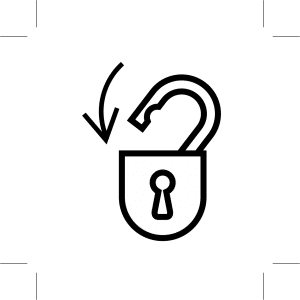 This is the most common type of term life insurance. It's a simple, solid choice: with this type of policy, your premiums will never go up during the life of the policy (typically 10, 20, or 30 years), and your death benefits will never change. Most policies have a renewal clause, but you are not guaranteed the ability to renew the policy – it depends on the wording of the policy, so you'll need to speak to an agent and make sure the policy is renewable if that's an important feature for you. 
2. Return Of Premium Term Life Insurance
With some term life policies, no benefits are paid out if the insured lives past the term of the policy, but with return of premium term life, if the insured lives past the term, the premiums that have been paid over the years are returned. For example, if you have a 20-year return of premium policy and survive the policy, you will get back all of the premiums you paid at the end of the 20 years, as long as you kept up with your premium payments throughout that time. These policies typically have 15, 20, or 30 years terms, and are generally a little more expensive than other term life policies, because you or your beneficiaries will receive some sort of payout no matter what. 
3. Annual Renewable Term Life Insurance
This is a short-term life insurance policy that can be renewed each year for a specific period of time. It is important to note that every time you renew the policy, the premium will go up, and will increase even more after you have hit the 20 or 30-year mark. 
4. Modified Term Life Insurance
Premiums for these types of term life insurance policies change over time, usually in 5 or 10-year intervals. For example, if you start out paying $10/month for your policy, the premiums might increase to $17/month in 5 years, and so on. If you don't have a lot of money in your budget for life insurance right now, but think you will have more money for a policy in the future, this type of policy might be the right choice for you; you'll be able to protect your family for a low price right now, and can plan for the future rate increases. 
5. Decreasing Term Life Insurance
With these policies, your premium rates will stay the same throughout the life of the policy, but the longer you have the policy, the less your death benefit will be. Policies can last anywhere from 5 to 30 years, and each year that you have the policy, your coverage will decrease by a certain percentage of the original payout, typically 4-5%, depending on the insurer. These policies are cheaper than permanent life insurance policies with similar coverage, so if you're looking for a good price on life insurance, and think that you will have fewer debts in the future or will be more financially stable, this plan might be perfect for you. 
Which Is Best For You?
One thing is certain: you need life insurance to protect your family financially and prevent them from struggling in your absence. But there isn't one policy that is right for everyone, so you'll have to consider how much debt you have, how much debt you will have in the future, as well as how financially stable you are now and expect to be in the future. All of this, on top of researching each type of policy, can seem like a lot, so your best bet is to use online tools and work with an agent who can help you compare different policies from different insurance companies. We have provided the top insurance companies that offer life insurance policies below; each can give you hassle-free assistance and the most competitive rates in the nation. Always check multiple sites to make sure you have bargaining power and know the advantages of each company. Make sure a hard time isn't made harder by a financial burden, check life insurance rates today.