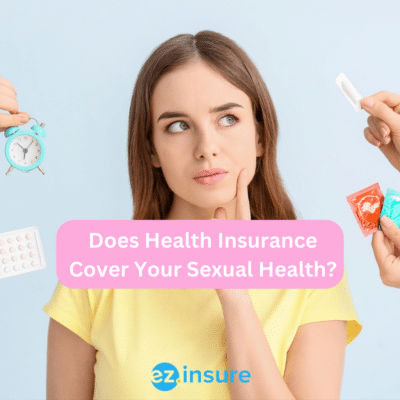 Sexual health is very important. It can change other parts of health and is affected by other parts of health. This includes mental, emotional, and social health as well as physical health. The World Health Organization (WHO) says that sexual health is "fundamental to the overall health and well-being of individuals, couples, and families." Sexual health isn't just about not getting sick or having children. The CDC says that it involves respect for both sexual relationships and sexuality, pleasure, and a safe sexual experience that is free of coercion, discrimination, or violence. According to WHO, the foundation of sexual health is:
Having accurate information about sex and sexuality

Understanding risks associated with unprotected sex

Access to proper healthcare
A health care provider can help with all of these things. They can help you figure out what's going on with your mind and set up any treatments you might need to get better or stay healthy. Having good sexual health is important, but will your health insurance pay for the things you and your partners need to stay safe? Below we'll look at what's covered and why you need to keep yourself healthy in every aspect of your life. 
Talking To Your Doctor
Your doctor can tell you how to keep your sexual relationships safe and talk to you about how your body image affects your sexuality. You might also learn how to avoid getting sick in the first place. Sexual health can be a scary subject to talk about. But it's important to tell them the truth.
The things you say in the exam room are private, and your doctor is required by U.S. law to keep your personal information safe. If you are honest with your doctor, you can find out what conditions you may be at risk for and how to avoid them. You can also find out if you have any diagnoses related to your sexual health. Below we've highlighted sexual health issues your doctor can help you prevent or treat.
STIs
STIs, sexually transmitted infections, can be passed through oral, vaginal, or anal sex. Most STIs don't show any signs, especially in the beginning stages of infection. Without proper testing, you might never know if you or your partner have an STI. The most common STIs are:
HIV

Chlamydia

Gonorrhea

Syphilis

Herpes simplex virus (HSV)

Human papillomavirus (HPV)

Hepatitis A, B, and C
Most STIs can be treated or kept under control with antibiotics or other drugs, and some can even be cured. Still, many cases are thought to not have been found or treated. Some people can get very sick if they don't get their STIs treated. This is one reason why it's important to learn how to avoid getting them. 
Does Health Insurance Cover STI Testing?
For the most part, yes. STI testing is one of the preventative health benefits that the Affordable Care Act (ACA) requires health plans to cover. Under the ACA, all insurance plans must cover HIV testing for people between 15-65, as well as for anyone else with an increased risk of HIV. Tests for things like syphilis, chlamydia, and gonorrhea may be covered as part of preventative care benefits. Which means even if you haven't met your deductible the costs of the tests are covered. However, you still may have to pay a copay to see the doctor in the first place. 
Birth Control
Knowing how to have sex in a safer way can help stop not only the spread of STIs, but also unwanted pregnancies. You can talk to your doctor about different kinds of birth control and condoms as ways to stay safe. 
Does Health Insurance Cover Birth Control?
Yes, most health insurance plans must cover all prescription birth control methods for free, even if you haven't met your deductible. This means that you don't have to pay a copay, coinsurance, or any other out-of-pocket costs. Including: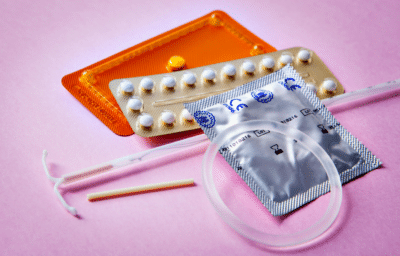 Pills

Implants

IUDs

Vaginal ring

Patches

Shot

Internal condoms

Diaphragms

Cervical caps

Tubal ligation (female sterilization) 
Some health insurance plans may require cost-sharing for certain brands of birth control. So, it's important to check with your health insurance company to see if the birth control you want is covered. If it isn't they can tell you how much it costs. The nurse or doctor who gives you your birth control can also help you find a brand that will cover your chosen method. It's also important to note that health insurance isn't required to cover birth control methods for men like vasectomies, but some may. Some religious organizations can choose not to cover birth control for their employees in their group health insurance plans. 
Does Health Insurance Cover Emergency Contraception?
Yes, but depending on the type you need, it can get a little tricky. Under the ACA, most health insurance plans have to cover all methods of birth control that you can get with a prescription, including emergency contraception. There are three types of emergency birth control: the Ella morning-after pill, the Plan B morning-after pill, and other generic versions. The best kind of morning-after pill is called Ella. Since you need a prescription to get Ella, most health insurance plans will pay for it for free. Plan B and other brands of levonorgestrel morning-after pills can be bought without a prescription. If you buy these kinds of morning-after pills without a prescription, your health insurance won't pay for them.
Your nurse or doctor can write you a prescription for morning-after pills, like those at your local Planned Parenthood health center. Since Ella is the most effective type of morning-after pill, it's a good idea to ask for it in particular. If you want levonorgestrel (also known as "Plan B") morning-after pills, you may have to explain to your doctor why you want a prescription, since you don't need one to buy it. Tell them that your health insurance will only cover the cost if you have a prescription. It's a good idea to buy morning-after pills ahead of time and keep them in your medicine cabinet, just in case. That way, if you need it, you can get it right away.
Does Health Insurance Cover Abortions?
The ACA does not require health insurance plans to cover abortion services like in-clinic abortions and the abortion pill. Some plans, however, do cover it. Coverage for abortions depends on many things: like where you live, what kind of insurance you have, and why you need an abortion. Many private health insurance plans cover abortion, but some don't or aren't allowed to in certain states. Some states don't let any health insurance cover abortions at all, while other states require all plans to cover abortions or don't limit abortion coverage at all. Other states don't let ACA marketplace plans, Medicaid, and other types of insurance cover abortions. Some plans will only pay for an abortion in certain situations, like if the pregnancy was caused by rape,incest or if it puts your life in danger.
General Wellness Exams
As we said before, most health plans have to cover preventative care for free, even before you meet your deductible. This includes wellness exams for people under 65. Such as gynecological exams, annual exams, or "well woman" exams. Wellness exams will include things like pelvic exams, pap smears, breast exams, STI testing, and birth control counseling. All of these are covered by health insurance. 
Most health insurance plans also cover other kinds of preventive care, like vaccines, cholesterol tests, blood pressure tests, and some mental health screenings. Most plans pay for at least one annual wellness visit. Depending on the current medical guidelines and your own health history, they may cover other preventive services, tests, and screenings more or less often. 
Drug And Alcohol Treatment
What does drinking or drug use have to do with sexual health? In general, these substances can affect mental, physical and sexual health. When people use alcohol or drugs, they're at a higher risk for unprotected sex or unwanted sex which can lead to STIs and pregnancies. If you have HIV, drug and alcohol abuse can actually worsen the disease. Drug and alcohol treatment along with other behavioral health services is another benefit that is covered under the ACA. It is important for you to understand what your specific plan will and won't cover as these services are covered differently by each plan. 
Need Help?
It's important to have a good health insurance plan so that you can get regular checks on your sexual health. When you are looking for the best health insurance plan for you and your family, you will have a lot of options. The best one for you will depend on how you live, which doctors you want to see, and whether you need medical equipment or take regular medications.
The best way to find a cheap plan with the right level of coverage for you is to compare plans. Come to EZ first before you start comparing things on your own. We'll make the process faster and easier by letting you compare plans in your area in just a few minutes. All of the best insurance companies in the country work with our licensed agents. They can talk with you about your needs and budget and help you find the best plan for you and your family. We compare plans and give you advice for free. Enter your zip code in the box below to get free quotes. You can also call 877-670-3557 to talk to a live agent.