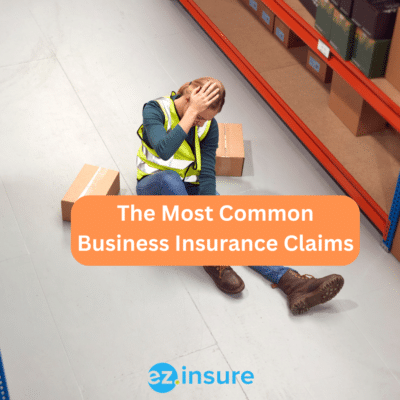 If everything has been smooth sailing for your business so far, then that's great! We don't want to be the bearers of bad news but we have to remind you that things can go wrong. Which is why you have to maintain your commercial insurance policies. It could be a major mistake to believe that you will likely never have to use your insurance policies or that the cost of premiums is not worthwhile. Insurance claims are more common, and costly, than you might expect.
Burglary And Theft
Almost every commercial business has been the victim of theft by either customers or employees. The majority of all insurance claims filed annually are for burglary and theft. In fact, a recent survey revealed that 54% of small business owners have reported theft. Every business has something that can be stolen, whether it's money, supplies, data, etc. It is not surprising that this is the most common insurance claim for businesses.
Water And Freezing Damage
The second most frequent insurance claim is for water damage and subsequent freezing due to pipes bursting or flooding from storms. Thankfully the cost of this type of damage can be covered by commercial property insurance. You also need to consider the cost associated with repairing structural damage. Keeping up with snow and ice removal can lower the risk of freezing damage. And maintaining a suitable indoor temperature can prevent pipes from bursting. If you plan to be away from the business for more than 72 hours, such as for an expected snow storm, turning off the water can lower the chances of pipes bursting and causing damage.
Wind and Hail Damage
During severe storms, the wind can become so strong that it actually brings trees and branches down onto buildings. Hail can damage roofs and windows, whereas a tornado can completely demolish your building. Sounds intense, right? Wind and hail damage can cost your business thousands of dollars in repairs. A sufficient commercial insurance policy will help cover the costs of hail and windstorm damage.
Fires
Both small and large businesses can be severely affected by fires. If your business has suffered fire-related losses or damage, you can file a claim for commercial property insurance to cover your financial losses. In some instances, business may be required to replace damaged equipment and reconstruct portions of the structure. If your company's operations are temporarily halted as a result of fire damage, you can rely on business interruption insurance to compensate for any lost revenue.
Customer Injury and Property Damage
Customer injury and property damage are precisely what they sound like. On your property, accidents are inevitable, however, your general liability insurance policy will cover any customer injuries or property damage. These two insurance claims are commonplace in the majority of industries from construction to retail. If a customer or someone from the general public slips and falls while visiting your business, or if a vehicle crashes into the front of your store, causing severe property damage, your business will need insurance. 10% of businesses file claims for injuries caused by slips and falls. However, if medical costs, legal fees, or repairs start to build up after a customer injury or property damage claim, your general liability insurance can help.
Product Liability
If any products you sell or make are defective, or fail, there is a good chance you will be held liable for any damages, injuries, or illnesses the failure results in. This frequent insurance claim typically happens in the retail, manufacturing, and distribution industries. You will be held responsible for any medical expenses, legal fees, and wage lost. Not to mention the cost of a product recall if your company does not have the appropriate insurance policy. General liability insurance and product liability insurance can protect your business from the risks associated with product liability claims.
Reputational Harm
If a client or another business decides to sue your company for causing them reputational damage, you may be held responsible for the damage. Reputational damage can also result from an event that causes your company's reputation to be questioned or damaged. These claims are most common in businesses that store customer data, such as banks, retailers, and media companies. General and professional liability insurance policies can help protect you from reputation damage claims.
Auto Accidents
If your company uses commercial vehicles then you'll need appropriate coverage from vehicle damage, property damage, and injuries associated with car accidents. A commercial auto insurance policy can protect your company, employees, and your vehicles in the event of an accident.
Struck By Object
Customers, employees, and the general public can be struck by random objects while on your property. Which can cause some serious problems if you don't have enough business insurance. In one of the more unusual cases of business insurance claims, a British travel insurer offered additional coverage against people being struck by falling coconuts while on vacation. It just goes to show that you can never predict what can happen.
How The Business Insurance Claims Process Works
In the event that your business is affected by one of the above problems, filing a claim for business insurance is pretty straightforward. Your first step should be to contact your insurance company. You have to inform them immediately to get the claim started. You'll need to give them a list of any items that were damaged or the specifics of a customer's complaint. Some insurance companies will require you to call them on the phone to file a claim. While others will let you file online. When you file a liability claim, your insurer will conduct an investigation to verify the circumstances.
Next, your broker will examine your insurance policy to determine what is and is not covered. Additionally, your insurer may suggest contractors who can assist you with any necessary repairs. Once the investigation and policy review are complete, your claims adjuster will let you know when you can anticipate receiving payment for your commercial insurance claim. 
What Happens If My Insurance Claim Is Denied?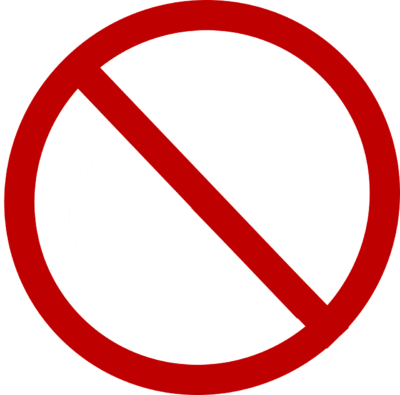 Unfortunately, not all commercial insurance claims procedures are straightforward. Your claim may be rejected for a variety of reasons. For example, if the insurance company suspects fraud, if the claim is not covered by your policy, or if you did not submit the claim quickly enough, it could be denied. There are, however, alternatives to filing a lawsuit in this situation. If your claim is denied, you can write a response letter to your insurance company explaining why you believe the denial was incorrect. To do this, you have to maintain accurate records of all pertinent information before and after the incident. If you require additional assistance, do not hesitate to contact a state insurance regulator for direction.
Additionally, it never hurts to follow up with an insurance company regarding a pending claim or to request an explanation as to why the claim was denied. Most of the time, you'll want to avoid having to go to small claims court over a dispute with an insurance company. Hiring an attorney will only cost you more money. Additionally, there is no assurance that you will win the case. Consider reaching an agreement with the insurance company, even if a state insurance regulator is required. Going to court should almost always be a last resort for small businesses.
Types of Business Insurance You May Need
There's a long list of insurance policies you should consider for your small business. All of these protect different portions of your business and are equally important.
General Liability – General liability insurance, also known as commercial general liability insurance, protects your business against claims of bodily injury and property damage. This type of policy can be purchased separately or as part of a business owner's policy.
Professional liability –

Professional liability insurance, also known as errors and omissions insurance, covers a portion of the costs associated with negligence claims and lawsuits. Professional liability will cover you if you or an employee make a costly mistake, such as providing poor advice or improperly handling confidential information.

Commercial property –

Your company's physical assets are protected with commercial property insurance. It protects against damage from fire, explosions, burst pipes, storms, theft, and vandalism. Typically, earthquakes and floods are not covered by commercial property insurance unless they are purchased as an add-on for the policy.

Cyber liability –

Cyber liability protects against threats associated with that technology. These threats, which include hacking and data leaks, can be devastating to your business.

Commercial auto –

Any costs associated with injuries, deaths, or property damage caused by your business vehicle are covered by commercial auto. This policy is necessary because a standard auto insurance policy will not cover you if you use your vehicle for business purposes.

Business Owners Policies –

A business owner's policy (BOP) combines property and liability insurance into one easy policy. NOP insurance protects your business financially against fire, theft, bodily harm, and property damage.
Working With EZ
Regardless of the type of business insurance policy you need, EZ can help. Our agents work with the nation's leading insurance providers to ensure that your business and its employees have the best coverage available. In fact, we can save you hundreds of dollars annually by finding the best coverage within your budget. Simply enter your zip code into the box below to get started. Or feel free to contact us at 877-670-3538 if you have any questions.