Not convinced small business coverage is worth it?  Find out why we think it is.
1. It's Cake.
As a business owner, your greatest currency is time. So the last thing you want is to waste that on looking for the right group plan.
When you hire an agent, you hire a full-time tour guide committed to navigating you through the selection process. With demographics, health concerns, and company size to consider, there are plenty of factors that must be included in your final decision.  An agent can explain the nitty-gritty details of selecting a plan that fits your company's needs, instead of you spending an unbelievable amount of time trying to digest the vast sea of information. Consider them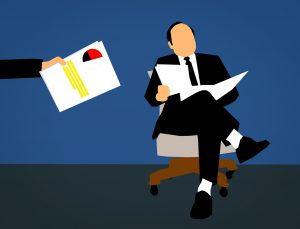 your "sparknotes" of insurance plans.
This connection is 1-to-1, because trust us – we hate spam calls as much as you do.
Connect With a Personal Agent Now
2. Less Money (From You), Less Problems.
One of the biggest misconceptions about purchasing insurance is the hefty price tag that comes along with it.  And that can be true, if you go about the process in the wrong way. So we're here to dispel that myth. 
Compared to individual health insurance, high costs of one insured person have a smaller effect in a larger pool – in other words, more people are paying to support the few who use the benefits of being covered to their full extent.
With comparison shopping, you avoid that. You are guaranteed to find the right plan at an affordable price.  You can contribute nothing to a plan – and it will still be beneficial for your employees. No risk is necessary.
It is important to keep in mind that you are not only the owner of your company; you are the owner of the plan selection. 
Checking out your options is a great place to start.
3. "I Want YOU To Buy Health Insurance!"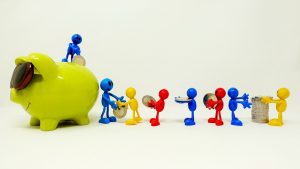 If you still don't believe in the affordability of group health coverage, consider this – it's on Uncle Sam.  Two words for you: Tax. Benefits. 
Here are the tax savings you get by offering group health insurance:
Employer contributions are tax-deductible

Employer payroll taxes are reduced by

7.65%

of employee contributions

Employer workers compensation premiums are reduced

No payroll taxes and workers compensation premiums on money used towards health benefits. 
And here are the tax savings your employees get by receiving group health insurance:
When employees buy health insurance on their own, they have to use post-tax dollars to buy it. They make money, the government taxes that money, and then they take the remaining amount to buy what they need.

When employees buy health insurance through a group plan, they pay for the insurance with pre-tax dollars. That can save them up to

30 to 45%

on their health insurance premiums.
4. Healthy Employees = Happy Employees
You might not be able to buy the Beatles' love, but you can buy your employees'.  
Studies show that small business health insurance plans increase employee loyalty and decrease turnover. There's scientific proof that purchasing insurance for your employees can increase retention and aid in recruitment.  Mic drop. 
In all seriousness, health insurance is a big deal for both employees and job seekers.  For some, it's even the deciding 
factor between job offers.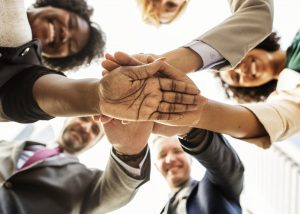 Providing health insurance, despite not being a large corporate powerhouse, shows how much you value your potential and current employees.  Which – if you're a good boss – is a lot.
5. And Happy Employees = Happy Boss
You can imagine that an employee with a burst appendix or an inflamed wisdom tooth might be a little distracted when calculating the day's revenue.  But only a little.
Employees who aren't provided health insurance have an increased likelihood of avoiding doctor appointments or hospital visits. In short, they have an increased likelihood of being unhealthy.
Additionally, healthy employees means less visits, less appointments, and less sick days.  If you focus on "saving money" at the cost of your employees' health, we're tellin' ya, it's just going to come back and bite you in the bottom. 
Or your bottom line.
6. The Gift That Keeps on Giving
Cobra isn't just a snake.
The Consolidated Omnibus Budget Reconciliation Act (COBRA) is a health insurance program that allows an eligible employee and his or her dependents the continued benefits of health insurance coverage in the case that employee loses his or her job or experiences a reduction of work hours. 
Ready to Get Your Cost-free Quote? 
Let's Go.