The Health Insurance Open Enrollment Period is coming up: starting November 1st, you'll have around 6 weeks to find a plan that meets your needs. That means a lot of information about all the different health insurance plans available, and information about any changes to your current plan will soon be coming your way. You'll have to sort through all of this while trying to figure out how much coverage you need, and what you can afford, which can feel like a lot. And this time is going to come and go quickly! That means it's important to begin planning now, so you are ready and don't feel rushed during the process.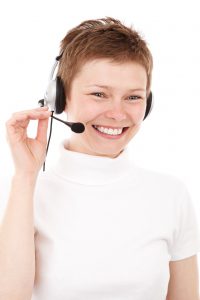 1. Choose an Unbiased Agent
Who you choose to work with when looking for a health insurance plan is a very important decision, and plays a big part in finding a comprehensive, affordable plan. It's important to work with a licensed, knowledgeable agent who is not connected to a certain type of health insurance plan or insurance company, so you can get an unbiased look at all available options in your area. 
EZ's agents work with the top-rated health insurance companies in the nation, and we guarantee that we will compare all plans in your area so that you can find the perfect plan. And not only are our agents independent, but they are also always up-to-date on newer healthcare plans, so they can provide you with all the information that you need before you make your decision.
2. Consider ALL of Your Options
After choosing to work with an EZ agent, you can simply ask them to research every option that you have, as well as help you weigh all the pros and cons of each plan. There are many different types of healthcare plans available, including PPO plans, HMO plans, or metal tier plans; if you're not sure what's best for you, an EZ agent will go over all of these different plan types, and will not try to limit you to a certain plan. We will lay all of your options on the table and review the coverage and cost of each one.
3. Ask the Right Questions
When it's time to start searching for plans, think ahead of time about what you want to ask your agent, and what is important to you in a plan. In addition to asking about prices and coverage options, have a list of questions you want to ask, like: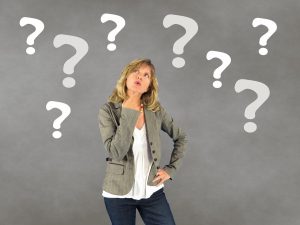 Is advanced primary care included in the plan?  

Can you keep your current doctor? 

Do you qualify for subsidies for any of the plans? 

Can you see doctors outside of your network?

Is mental health care (or anything else you're interested in having covered) covered?

Is a higher deductible or lower premium plan better for you?
People often choose the cheapest plan available, but this cheapest plan might not have the best benefits available for the price. A good health insurance plan will come from a quality carrier, provide comprehensive benefits, allow you to see the doctors you want to see, and have affordable co-pays. And remember, if you go for the cheapest plan available, you might end up paying more out-of-pocket when you use medical services. Our agent will review your medical needs and budget, and search for a plan that will check all the boxes for you.
Need Help? EZ's Got You Covered
The health insurance Open Enrollment Period will be open from November 1st through January 15 (depending on your state), so now is the perfect time to reconsider getting a health insurance plan, or to look closely at your current one to make sure it will cover all of the above-mentioned costs. And if your plan doesn't cover everything you need it to, it's time to find a plan that does, so you can save as much money as possible. 
If you're shopping for a plan, your best bet is to speak to a licensed EZ agent. Our agents work with the top-rated insurance companies in the nation, so we can compare plans in minutes. We will not only find a plan that has all the benefits you're looking for, but we will also make sure the plan meets your financial needs. To get free instant quotes, simply enter your zip code in the bar above, or to speak to a local agent, call 888-350-1890. No obligation.