Do you know everything you need to know about Worker's Compensation? It's not a subject many people discuss at the dinner table, but it's incredibly important to have when running a business in case someone is injured. A small thing like a loose nail or an unstable walkway could spell trouble. 
Before an accident happens, it's imperative for a business owner to understand the terms of Worker's Compensation coverage, how to qualify as an employee, what it covers, and what it will cost you.
What Is "Worker's Comp?"
This agreement states that as long as an employee receives wage replacement and medical benefits, the employee will not sue the company for negligence. Meaning, if you're injured on site due to something workplace related, you'll be covered for the amount of work you miss plus hospital bills. But, you cannot sue the company specifically for failing to take proper care. This protects employers and employees.
It's state-mandated, and the particulars change based on your location. EZ.Insure's agents are familiar with this information, local or not, so by calling us, you're saving some time.
Good news is, safety regulations are solid nowadays.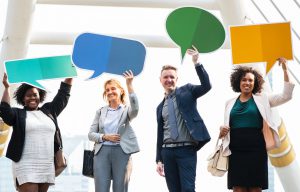 How Can Your Employee Qualify?
For an injured employee, there are only four checkboxes to qualify:
You must be employed by the company.

Your illness/ injury must be work-related.

Your case must fall in state guidelines.

The employer must have Worker's Compensation insurance.
What Is / Is Not Covered by Worker's Compensation? 
Workers Compensation insurance covers most workplace injuries, but you may be refused assistance if your injuries are self-inflicted, occurred during a crime, or if your actions during your sustained injury violated company policy. For example, if your employee happened to sustain an injury while robbing you, rest assured their injury most likely won't be covered.
The injured employee doesn't need to be injured "on-site" to be covered. Worker's compensation can also come into place when your injury is sustained, and it's job-related. This could be if your company plans a trip overseas for a meeting, and your employee happens to break a limb during the outing. 
When it comes to your medical expenses, you'll find support with diagnosis and treatment. Depending on your state, it can also provide disability payments, rehabilitation, or retraining. 
This should provide ample cushion for your employees to recover and return to work.
What Are the Costs?
The average cost of a worker's compensation claim is $38,000 (from 2005). This is a combined total of both the medical side and loss in productivity. That's a down payment for a house or a mid-size car. 
For a company, the average cost per $100 in employee wage ranges from $0.75 to $2.74. It doesn't seem that bad, but this does depend on the state. If you're looking into getting this for your company, contact your local office to get specific information. 
Do Worker's Compensation Costs Change Per Business Type?
Depending on your company, the money outflow is going to fluctuate. For example, in the office building, your cost per $100 goes down to about $0.12. It doesn't sound that bad, but it's because injuries happen less often in this environment.
If you're a painter or a landscaper, this average jumps up to $7-9/$100. You'll have to take a look into the work you're doing, and how it may affect an employee. Your business needs a strong hand with inside knowledge to provide you with the best quality insurance.
EZ.Insure has the experience to help you excel. Your agent will answer any questions you have, compare different plans for you, and even sign you up when you're ready, free of charge and without having to worry about being hounded by endless calls. To get started simply enter your zip code in the bar above, or you can speak to an agent by emailing replies@ez.insure, or calling 888-350-1890. EZ.Insure makes the entire process easy, and quick.