The Open Enrollment Period is coming to an end soon, and if you still haven't looked into your health insurance options for the new year, now is the time to do so. But we get that picking a plan can be overwhelming because of all the options out there, so we want to give you the inside scoop on finding the best plan for you: your best bet is to work with an insurance agent. They know the ins and outs of health insurance and work with every insurance company, so they can get you the best possible plan. The best part? If you work with an EZ agent, we will compare plans for you for free! So if you're ready to get started, we've got the most important questions to ask when requesting health insurance quotes from your EZ agent.
What Types Of Plans Are Available?
There are a lot of plans – and we mean A LOT – of different plans out there to choose from. There are metal tier plans, HMOs, PPOs, POSs, EPOs, and more. Each plan offers different levels of flexibility, coverage options, and rates; your available options also depend on where you live, so be sure to ask your EZ agent which plans are available in your region. We will gladly go over every single option and discuss the difference between each plan, so we can help you determine which one is right for you and your family.
Health plans available on the ACA Exchange are separated into four metal tiers. These tiers do not indicate the level of care you will receive; rather, the tiers let you know how much you will pay for care and how much your insurer will pay. The tiers are: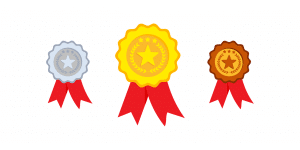 Bronze

– Lower monthly premiums, but a higher deductible and copays. You will usually pay an average of 40% of costs of care, and your insurer will pay 60%. 

Silver

– Moderate monthly premiums and moderate medical costs. You will pay 30%, and your insurer will pay 70%.

Gold

– Higher monthly premiums with lower out-of-pocket costs. You will pay 20% and your insurer will pay 80%. 

Platinum

– Highest monthly premiums and lowest out-of-pocket costs. You will pay 10% and your insurer will pay 90%. 
We will be able to go over this in more detail, including what each type of plan will cover and how much you will pay, so you can have a better understanding of how these plans work.
Can I Add Supplemental Insurance?
Dental and vision are considered supplemental insurance plans; some health insurance plans do not offer these, so you will have to ask if they are part of the plan you are looking into. If they are not, we can help you find affordable dental and vision plans. 
What is A HDHP & Will It Work For Me?
High deductible health plans are exactly what they sound like: these plans have high deductibles, but in exchange, you will have low affordable monthly premiums. These plans are generally for healthy people who only see the doctor for annual physical exams and do not have any chronic conditions that require constant medical attention, and who will most likely not have to pay their whole deductible. For 2022, the Internal Revenue Service has defined a HDHP as any plan with a deductible of at least $1,400 for an individual, or $2,800 for a family.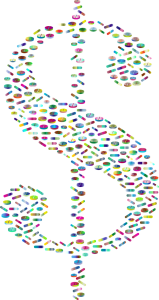 Figuring out the cost of your prescriptions can be a little complicated since different insurance companies can charge differently for the same drug – some drugs might even be covered differently by the same insurer depending on the plan you choose. Basically, insurers put medications into  a drug formulary, which is divided into four tiers:
Tier 1

– Inexpensive generic drugs

Tier 2-

Brand name drugs and more expensive generic drugs

Tier 3

– Non-formulary drugs, generic or brand name

Tier 4-

Specialty drugs
To find out which plans cover your medications and how much you will be charged based on their placement in the insurer's drug formulary, you need to speak with an EZ agent. We will review each plan available in your area and their drug formularies to make sure that your medications are covered, and that they will not cost you an arm and a leg. 
What About Out-of-Network Coverage?
Some plans, like HMOs, will not cover out-of-network coverage, but PPO and POS plans do cover out-of-network coverage in case of an emergency. If you travel or visit family in other parts of the country often, you'll definitely want to consider a plan that covers out-of-network emergencies; otherwise, if you have an accident while away from home, you could be stuck with a bill that you have to pay out-of-pocket.  
Do I Need Referrals?
With some plans, you'll need a referral from your primary care physician (PCP) to see a specialist, like a gastroenterologist or an orthopedic doctor. If you want to skip this step and see a specialist whenever you feel necessary, we can help you find a plan that does not require a referral. You'll have more flexibility with a plan that doesn't require referrals, and you won't have to pay a PCP copay just to get a referral to see a specialist.
There are so many things to think about when looking for a health insurance plan for you and your family. Do you want more flexibility? Supplemental insurance? Cheaper prescriptions? The easiest way to find the right plan for you and get the answers to these questions is to work with an EZ agent. We will compare plans, go over every option, discuss your needs, and help you sign up for the plan you need, all at no cost to you. Our services are completely free, with no hassle and no obligation. Speak to an EZ agent now, before the OEP ends! Get free health insurance quotes by entering your zip code in the bar above, or to speak with a local agent, call 888-350-1890.