Medicare provides peace of mind. It's great to know that it'll be there after you retire and no longer have employer-based health insurance. But Medicare Part B only pays for 80% of your medical costs, which leaves you with 20% of the bill, in addition to any unmet deductibles or copays. That 20% may not seem like a lot, but if you're living on a fixed income as many seniors are, it can add up. 
Luckily, when you sign up for Medicare Parts A and B, you have the opportunity to sign up for a Medicare Supplement Plan as well. These plans provide coverage for the out-of-pocket expenses that Medicare doesn't cover. Medicare Supplement Plans offer you protection from losing your assets to large medical bills.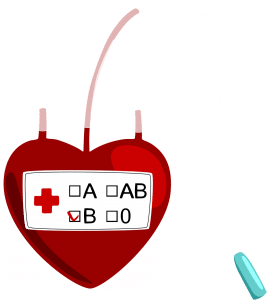 What Medicare Supplement Plans Offer
Some of the reasons to choose a Medicare Supplement Plan are:
Helps pay a portion of the approved expenses that you are left to pay out-of-pocket. This includes:

Deductibles

Blood transfusions for up to three pints of blood

Hospice care coinsurance or copayment

Skilled nursing facility

care coinsurance

Medicare Part A (hospital insurance) deductible

Medicare Part B (medical insurance) deductible

Part B excess charges

Medical costs incurred while

traveling outside of the U.S

.

Out-of-pocket limits

There is no network, so you can go to any doctor or hospital that accepts Medicare assignment. 

Coverage will automatically renew each year (unless you want to switch plans)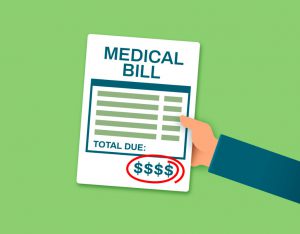 Why You Should Have One
Life is unpredictable, and it doesn't get any less unpredictable as you get older. Older people are more vulnerable to accidental falls and broken hips, and when these happen it can mean big medical bills. Health care and out-of-pocket costs are on the rise, and you could fall into debt if you had an accident or were diagnosed with a serious illness. Having a Medicare Supplement Plan means not having to worry about that happening to you. It also means not having to set aside money to pay for 20% of any bills you accumulate; you just have to budget for your monthly premiums.
One thing to remember is that you need to sign up for a plan during your Medicare Supplement Plan Open Enrollment Period (the 6-month period that starts the first day you are 65 and enrolled in Part B). Otherwise, you will need to undergo the medical underwriting process, and may end up with higher premiums.
Which Plan Is Right for You?
The cost and coverage of Medicare Supplement Plans vary from one letter plan to another. Some have high deductibles with lower monthly premiums, while some offer more coverage for a little more money per month. There are 10 different types of plans to choose from, so in order to choose the coverage you need for a price that works for you, you need to research and compare all the plans.
Comparing all the plans can take a long time and you might be wondering where to even start. That is why we created our business- to help you compare and sign up for plans at no cost to you. We want to help you make an informed decision, so you can get the best care at the best price. To get your free quotes, enter your zip code in the bar above, or to speak directly to a licensed agent, call 888-753-7207.