It is a fact that insurance policies have loopholes in them. One loophole is theft exclusion, and it affects most commercial insurance policies, even if the words "theft exclusion" are not presented in black and white.
These tiny words can spell disaster for you should a theft occur on your property. Not only can they leave you high and dry during an unfortunate time, but you can also feel bad for not reading the fine print. More simple mistakes business owners make can be found here. Not to worry, there are steps you can take to prevent being blindsided by theft exclusion. Before that, let's talk about what you need to know.
What Theft Exclusion Is
Most exclusion clauses come in mighty fine print. It's no secret companies make excellent use of wordy contracts. Who reads complete terms and conditions anyway? Forget the owner's manuals…
However, we must look into theft exclusion. The clause removes an insurance company's duty to provide financial assistance to you in your time of need, depending on the situation. While in most cases your property insurance (within a Business Owner's Policy) covers a loss, the rules set down for covering said losses are outlined when you purchase a policy. It is extremely important that business owners read the fine print completely before signing.
This can be a challenging situation for anyone with commercial insurance to understand without seeing it in action. Consider this:
Example:
You own a restaurant. One night, you pass by and notice a broken window. Heart pounding, you discover your beautiful business was robbed. The criminal shattered the entry window, cut the power to your security system, and made off with your cash register.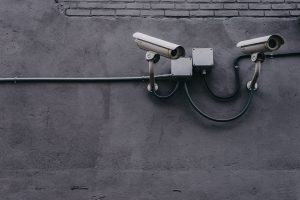 To make matters worse, the food in your refrigerated coolers was in the "danger zone" for too long and is now unsafe. Not only are you out of money, but you are also unable to continue running your business.
So, you file a reimbursement claim. Most claims support damage incurred during the looting, but excludes the peripheral damage. You might receive compensation for the window and cash register, but you can kiss food reparations goodbye.
What You Can Do
When signing for your policy, speak with the underwriter so that you completely understand the coverage you qualify for. Further, look into what exclusions apply. For example, the situation above was exacerbated by the clause "due to temperature changes, the loss is disclaimed for property damage."
It might cost you more money during the sign-up period, but it can make a complete difference come bad times. Whether you are looking to purchase a new policy or renew an old one, the wise business owner will take a good look at what their policy covers–and what it excludes.
EZ.Insure saves you from these headaches. Your agent will answer any questions you have, compare different plans for you, and even sign you up when you're ready, free of charge and without having to worry about being hounded by endless calls. To get started simply enter your zip code in the bar above, or you can speak to an agent by emailing replies@ez.insure, or calling 888-350-1890. EZ.Insure makes the entire process easy, and quick.