Small business owners know the value of covering their employees. After all, everyone gets sick at some point. If you support your team's wellness, you make a stronger team.
You might also see the value in comparing and then choosing the best option. Two of these are either QSERHA or group health insurance, but which one has the most value for your business? For the answer to that question, we'll need to break each one down first.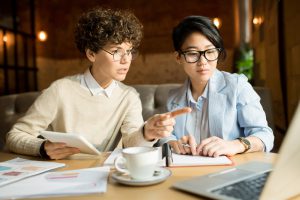 QSERHA 
This choice was unavailable until now. The ACA has now widened the usefulness of HRAs. Previously, you couldn't set up an account unless it was tied to a policy. For more info on this, read about 2020 HRA changes here. Thankfully, this puts a Qualified Small Employer Health Reimbursement Arrangement or QSERHA on the menu. 
So, what does it offer for your business?
This option skips the sometimes expensive group health insurance plans. While you're missing out on the robust coverage insurers provide, the cost-saving benefits might be redistributed amongst your employees. 
With this HRA, you must follow the requirements: employees must already have minimum health insurance, and you have to set-up your HRA properly.  Afterward, you simply make contributions to the account, and later, the funds will be available to help pay for your employee's medical expenses, tax-free.
Group Health
It comes down to which is better for your business. To help guide your decisions, see what your answers to these questions are:
Do my employees need healthcare assistance?

Is everyone on staff covered by an HRA already?

Does my budget include funds for a robust insurance option?
After answering these, you should have a better idea of which option to go for. If not, then consider the following:
QSERHA

Group Health

Cost

You can choose how much you contribute to the account.

Premiums vary by provider but are generally more expensive.

Participation

All employees must be offered coverage, but they do not have to accept.

Generally, around 60% of your staff must be enrolled to qualify.

Coverage

Can't be in tandem with group health.

Employers can choose to reimburse medical expenses or premiums.

Primarily covers medical, dental, and vision

Eligibility 

1-49 full-time employees

2-50 employees 

Note: some states requirements go up to 100
Hopefully, this chart helps guide your decision. No matter which you choose, remember that the health of your employees is important to your continued business. A healthy team is a happy team. However, if your budget allows, consider choosing the group health option. You'll have an agent to help you with the tough questions plus the bonuses offered are well worth the price tag.
If you are looking to get more coverage for your company, EZ.Insure offers solutions. Your personalized agent will answer any questions you have, compare the plans available to you, and even sign you up when you are ready, free of charge. To get started simply enter your zip code in the bar above, or you can speak to an agent by emailing replies@ez.insure, or calling 888-998-2027. EZ.Insure makes the entire process simple, easy, and quick.