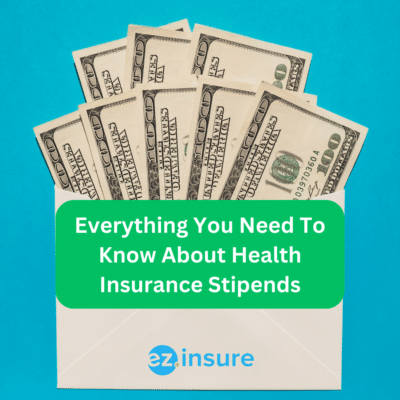 Most Businesses offer a group health insurance plan for their employees. However, sometimes you may start working for a company that offers a health insurance stipend instead of a health plan. So, what is it? Great question, below you'll find everything employees and employers need to know about this alternative employee benefit. 
For Employees
What Is A Health Insurance Stipend?
A health insurance stipend is a set amount of money that your employer gives you to pay for individual health insurance. Typically, you receive this money in your paycheck. Think of it almost like a bonus in every paycheck. While your employer pays this extra money in hopes that you'll use it for health insurance or other out-of-pocket medical costs, you don't have to.
A health insurance stipend kind of sounds like an HRA doesn't it? While both are employee benefits that go towards paying for your healthcare, they are entirely different. First, the way you receive the money is different. A stipend goes directly into your pay, while an HRA you receive a reimbursement after paying for your medical expenses. The biggest difference you'll find is your stipend is taxable. Since it is added to your wages it works as taxable income. On the other hand, HRAs are tax-free. Another difference, as we noted above, is you can use the money however you see fit. With HRAs you can only use it towards qualifying health care expenses. With a health insurance stipend, you are free to use the money for anything from bills to savings, to buying out your amazon wishlist. Legally, your employer can't ask you for proof that you used the money for health insurance. Who doesn't love extra money with no strings? 
The Benefits of a Health Insurance Stipend.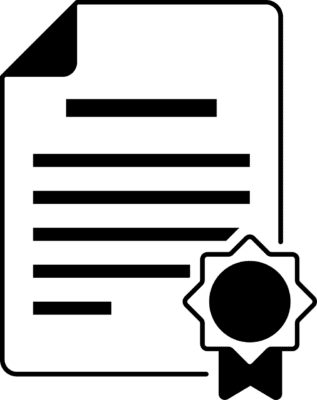 Health insurance stipends give you a few advantages. For starters, this gives you tons of options for your health insurance. You'll be able to pick and choose the best health insurance plan for you rather than depend on your employer's group plan. Group plans tend to offer general basic coverage based on the needs of everyone overall. When you choose your own plan you can make sure it's tailored specifically to what you need. 
Additionally, if you receive an advanced premium tax credit your stipend won't affect your eligibility. Advanced premium tax credits are a tax credit that you can get ahead of time to lower your health insurance premium. When you apply for health insurance through the Marketplace, you give an estimate of how much money you'll make that year. Depending on that estimate, you may be eligible for the credit to use up front to lower your premiums. If you have group insurance through your employer you won't be eligible for this credit. 
Disadvantages of a Health Insurance Stipend
As with anything, there can be a few downsides with a stipend. Let's say you don't use the stipend for health insurance, instead you are covered under your spouse's or parent's plan. So, essentially your stipend is just extra wages and you use it for personal expenses. If your employer decides they want to switch to a group plan and no longer offer a stipend then this can seem like a pay cut. Now you're making less than what you've become accustomed to. Depending on how much the stipend is, it could cause you some financial stress. Another downfall is, as we mentioned, the stipend is taxable. So with a stipend more money will be coming out of your check in taxes than it would if you didn't have one.
For Employers
Pros Of Offering A Health Insurance Stipend
Offering a stipend can be a better option for several reasons. For one, it allows you to completely customize the benefits. There are no limitations or minimum contributions with a stipend. So, you can choose how much you pay. It can also be beneficial for small businesses who may not be able to afford to offer group insurance. The average group premium for individual health insurance is $7,911, and $22,643 for family. This way you can still offer a health benefit to your employees. Another benefit for employers is that stipends are easy to manage. It's just a payroll addition, rather than having to manage a group plan or an HRA. 
Cons Of Offering A Health Insurance Stipend
When you give your employees a stipend, they don't have to use that money towards health insurance. You may hope they will but you can't be sure since you legally can't request proof of insurance. Not to mention, if your employee sees their stipend as part of their pay and you decide to stop offering it they might view it as a pay cut. Which in turn can lower morale altogether. 
Types Of Health Care Stipends You Can Offer
You have two options here, you can give employees a monthly stipend to pay for all of their health care costs or divide "healthcare" into smaller more specific payments like: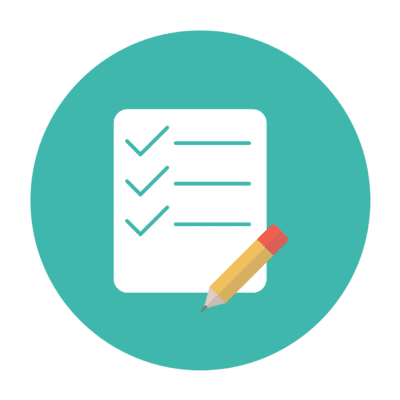 Medical –

This is for basic medical like doctor's appointments, hospitalizations, preventative care, and health screenings.

Dental –

For things like x-rays, cleanings, fillings etc.

Vision –

eye exams, prescriptions glasses, contacts, or corrective eye surgeries

Prescription drugs –

This helps employees pay for any medications their doctor proscribes. 

Mental health –

Meant to pay for therapy, counseling, or psychiatric help.
You can also offer wellness stipends. Like health care stipends, wellness stipends are payments to help your employees focus on their physical and mental well being. However, wellness stipends are more geared towards a healthy lifestyle rather than medical health. These can be things such as:
Fitness –

This can go towards gym memberships, fitness equipment, or personal trainers.

Nutrition –

For things like meal delivery services, weight loss programs, or customized meal plans.

Alternative therapies –

This could be anything from massages, to acupuncture, to chiropractic treatments.

Financial health –

Your employees can get financial coaching or finance workshops.
FAQ
Will a stipend always be paid into my check?
For the most part yes, health insurance stipends are paid directly into your paycheck. However, instead of paying into your check your employer can also put the money into an expense card or a lifestyle spending account (LSA).
What are alternative options to health insurance stipends?
There are a few other ways an employer can opt to pay for health insurance for their employees aside from a group plan:
Health Reimbursement Arrangements (HRAs) –

This is a tax-free alternative to a stipend. It lets employees tailor their healthcare package to their specific needs. HRAs require employees to pay for their own medical costs before they can file for a reimbursement. The downside is that many employees might not have access to the money they may need to pay for expensive bills. Making it difficult to pay for the services and wait for the reimbursement to process.

Health Savings Accounts (HSAs) –

If a company offers a high deductible health plan for their group insurance they can also offer an HSA. Employees would choose how much of their check should go into their HSA. This lets employees set aside money before taxes to pay for health insurance.

Flexible Spending Accounts (FSAs) –

An FSA works similarly to an HSA in that the employee can set aside money into the account before taxes to pay for healthcare costs. The difference is the HSA belongs to the employee. Meaning the money stays in the account even if they don't use it and if they leave the company it goes with them. FSAs belong to the employer. So, if the employee doesn't use it within the year they lose that money.
How much will the health insurance stipend be?
Unfortunately, there's no direct answer for this. The company is completely in control of how much the stipend will be. There are no minimums or limits to how much an employer can offer. Ideally, the amount would be enough to cover health insurance premiums for an individual health plan.
Are there requirements for companies to offer health insurance stipends?
No, any company can choose to offer a health insurance stipend. Unlike with group plans where a certain percentage of employees need to opt in, or with HSAs where the company needs to offer a high deductible health plan first there are no requirements.
Need Help?
If your employer pays a health insurance stipend instead of a group plan then you have to enroll in your own health insurance plan. Shopping for health insurance can be time consuming and frustrating. The best way to find a cheap plan with the perfect level of coverage for you is to compare plans. That's where EZ comes in. We'll make the process faster and easier by letting you compare plans in your area in just a few minutes. Our licensed insurance agents work with all of the best insurance companies in the country. They can talk to you about your budget and need to help you choose the best plan. We compare plans and offer advice for free. To get your free instant quotes enter the zip code in the bar above, or call us at 877-670-3557 to speak with an agent directly.