One of the worst things that your business can be accused of is negligence, or the failure to properly ensure the safety of someone else. If you are accused of being negligent, you could end up facing a lawsuit; not only can this cost you financially, but it can also affect your reputation. There are two different types of negligence that you can be accused of- ordinary negligence and professional negligence. Knowing the difference will better help you prevent an expensive lawsuit and damaged reputation.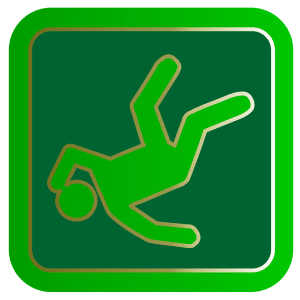 Ordinary Negligence
Any business can be accused of ordinary negligence, because there is a minimum standard that all businesses must meet in order to protect others and prevent any harm from coming to them. An example of what is considered ordinary negligence would be if someone were to slip and fall in your business and get hurt. This is considered ordinary negligence because you failed to either make sure that spills were cleaned up or that "caution wet floor" signs were placed around the spill. In this case, you could be held liable for physical or financial damages that were caused by your carelessness. 
Professional Negligence
Unlike ordinary negligence, the rules surrounding professional negligence are generally only applied to businesses that provide customers or clients with specialized skills and services. When you offer your services, you essentially promise your clients that you will live up to certain standards and take all reasonable steps to prevent any financial or physical harm to them. If you fail to deliver on your promises, and your customers lose money or get injured, then you have committed professional negligence.
For example, If you are an accountant and you fail to file your client's taxes on time or properly,  they can sue you for professional negligence. Or if you fail to deliver on a deadline to have a website up and running, and it ends up costing your client a lot of money, you can be sued for financial losses. Other businesses that can face professional negligence lawsuits include:
Architects

Real estate agents are an example of those who need to be protected with professional liability insurance.

Consultants

Engineers

Insurance professionals

Real estate agents or brokers
Protecting Your Business
If you are sued for negligence, the state will conduct an investigation to see if the negligence was foreseeable and done willfully. They will look at how much damage was done, and how you could've prevented it (such as getting the work done before the deadline or notifying the customer of a delay), and if there was a direct link between your actions and the customer's loss. 
If found guilty, your business will take a large financial hit, and so will your reputation. You can expect people to avoid working with you in the future if you have been accused of negligence. In order to prevent these types of claims, you must first keep your customers happy by doing your job to the best of your abilities, and notifying customers of any setbacks and how you plan to fix any issues. Second, you have to protect your business with the proper commercial insurance policies. Although you will still face reputational damage if sued, you can at least keep your business afloat if you have insurance to help you financially in the event of a lawsuit.
Commercial Insurance Policies To Consider
General liability insurance will cover your business in the event of physical injury caused by your negligence, property damage, defamation, or copyright infringement. 
Professional liability insurance, which includes errors and omissions (E&O) insurance, will protect your business against claims of professional negligence. This type of policy is important for any business that offers services or advice to have. In fact, some clients will require you to have this type of insurance before they work with you. An E&O policy will cover you if your services were:
Never completed

Full of mistakes

Not delivered as promised
This type of coverage will also cover legal fees, and settlements if you are sued. 
Another insurance policy to consider is cyber liability, which will help cover your business in the event that there is a data breach or cyberattack and your customer faces financial loss. 
Get Fully Protected
 EZ.Insure understands how important it is to protect your business and your customers. Our agents work with all of the top-rated insurance companies in the country, which makes it easy for us to compare all available commercial insurance plans in your area. We will assess your business type, and find a policy, or bundle of policies, that will provide you with the most protection and the most savings. You worked hard to build your business, and we want to help protect it from any mistakes or lawsuits. To get free instant quotes, simply enter your zip code in the bar above, or to speak directly with an agent, call 888-615-4893.