One of the best ways to attract and retain the best employees is to offer competitive benefits. These benefits can come in many forms and are an important part of any employee's compensation package. One of the most important benefits to most employees is health insurance; in fact, 56% of employees would prefer a healthcare plan to a raise! When you offer employees benefits such as health insurance, they are not only healthier, but happier. And what comes of happy employees? Higher productivity that helps boost your bottom line! So take a look at your budget, and see if you can consider offering one (or more) of these common employee benefits.
How to Structure Your Benefits Plan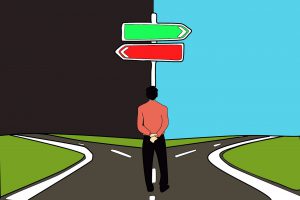 Generally businesses utilize two different structures when it comes to offering employee benefits:
Organizational-oriented benefits:

Employers offer employees specific or defined benefits, such as traditional health insurance, a pension or other retirement plan, or wellness program. These benefits are employer-owned and employer-selected.

Consumer-oriented benefits

: Employers offer employees employer-funded dollars to purchase their own benefits. When it comes to healthcare, this can be something like a

QSEHRA or ICHRA,

both of which would allow you to reimburse your employees for wellness and medical expenses. 
Health Insurance
Health insurance is a must for many people when they're looking for a job, and also the reason that many employees choose to stay in a job. In fact, research shows that 78% of employees are more likely to stay with an employer if they are offered health insurance. Many employees are interested in traditional healthcare plans, because they provide the most comprehensive benefits for them and their families. 

If you choose not to offer a traditional health insurance policy, you do have other options, but not offering any kind of healthcare plan can end up costing you. Losing even one employee can cost you 50-400% of their  annual salary. If you are unsure whether you can afford a group health plan, remember that there are a variety of group health insurance plans to choose from, and many are more affordable than you might think. This is especially true when you consider how important this benefit is to employee retention! To find out what plan is right for you, speak with an EZ agent. 
In addition to offering a healthcare plan to your employees, you can also choose to offer a FSA or HSA. Both of these types of accounts allow employees to put tax-free money aside for qualified medical expenses, but they have a few differences. FSAs work with nearly any health insurance plan, but if your employee does not use the money by the end of the year, then they will lose it. With a HSA, the money employees put aside will continue to roll over for as long as they have the account. Unlike FSAs, though, HSAs must be paired with a High Deductible Health Plan.
Dental & Vision
You can also choose to offer your employees dental and vision care. Dental and vision coverage is cheaper than health insurance and so is much more affordable to offer. Employees with families or those who have issues with their vision will find these benefits especially important.
A retirement savings plan, or 401(k) plan, is a great way to help your employees save towards their retirement. You can offer a certain amount to match their contributions. For example, many companies offer up to a 4% match to what their employees contribute to the plan. 
Paid Time Off
This is a great benefit to offer your employees. Being able to go on vacation and get paid for it is great for your employees' morale. In addition, being able to call in sick and not have to worry about losing a day of pay is essential for many, especially employees with families.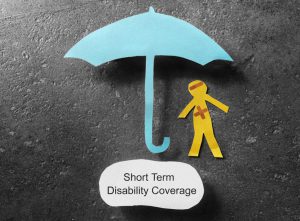 Short-Term Disability
Offering short-term disability means that employees will continue to get paid if they cannot work after experiencing an injury or illness. Employers continue to pay a percentage of employee's income until they are able to come back to work. 
These programs have grown in popularity over the years. Wellness programs help employees get healthier by providing benefits such as gym membership stipends. These programs don't need to focus solely on physical health: according to one study, 73% of employers have mental wellness programs for their employees.
When it comes to choosing which benefits to offer your employees, you can't go wrong with  health insurance. If you are looking for a group health plan, there are some things to consider, such as making sure you are following state regulations, and that you are getting the most benefits for the best price. EZ.Insure agents can check all these boxes and more, because we work with the top-rated health insurance companies in the nation. We will compare plans in your area and find a plan that fits your budget, and makes your employees happy. To get free instant quotes, simply enter your zip code in the bar above, or to speak to an agent, call 888-998-2027.