Despite the fact that health insurance is an important and very popular employee benefit, many small business owners have been canceling their group insurance policies. For some business owners, even the tax credits that are meant to help provide coverage to employees do not offset the price of group insurance enough. For other business owners, the problem might be not enough participation in their group insurance plan, because employees are choosing to purchase individual coverage. We know that this can present a dilemma to many small business owners; after all, you want to make sure that your employees are healthy and happy. Remember you have other options to provide healthcare to your employees. So if you do decide to cancel your group insurance plan, you should first understand what other health benefits you can offer employees, as well as how to cancel your group plan.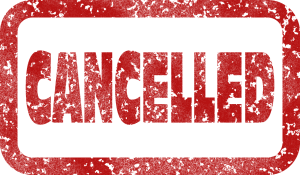 Canceling Your Group Health Insurance Plan
The good news is that you can cancel your group health insurance plan if you really need to. Most group health insurance plans are a unilateral contract, meaning that you can cancel your plan at any time during the year. Some carriers require you to provide 30 days notice, but this is not always necessary. Be aware that some insurance carriers have penalties if you do decide to cancel early.
To get a better understanding of your carrier's cancellation process, take a look at your contract; in fact, it is always a good idea to be fully aware of this information before you sign up for any plan. To get the cancellation process started, you will need to call a customer representative at your  insurance company. Once you've spoken with a representative, you will usually need to confirm your cancellation in writing, either by letter or fax; some companies will even accept an email. Be sure to confirm exactly what you need to do to cancel your coverage so you will not be billed for the following month. 
While you have every right to cancel your group insurance benefits, you should be aware that, under the Affordable Care Act, you are required to give employees at least 60 days advance notice prior to the cancellation date. This will allow them to take advantage of their 60-day Special Enrollment Period and choose a new insurance plan. 
Signing Up For A HRA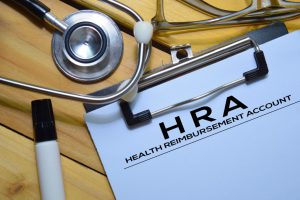 Even if you choose to cancel your traditional group health plan, you still have other options for helping your employees pay for healthcare. For example, you can choose to offer them a Health Reimbursement Arrangement (HRA). HRAs have been growing in popularity among employers because of their flexibility and lower costs when compared with traditional group healthcare. With these arrangements, you give employees a set monthly amount to spend on their own health insurance policy. Your employees have the option to use this allowance to buy their own individual health insurance plan and get reimbursed for qualified health insurance premiums up to the amount of their reimbursement allowance. The are a few different types of HRAs to choose from, including:
QSEHRAs (Qualified Small Employer HRAs)

are for businesses that have fewer than 50 employees. In order for employees to receive the tax-free reimbursement, they must have an individual health plan and submit a claim. With a QSEHRA, you can choose the monthly reimbursement amount, but you must offer the same amount to all employees, and there are set limits on how much you can reimburse them each month. 
ICHRAs (Individual Coverage HRAs)

are for businesses of any size. With these arrangements, you can create "classes" of employees, such as part-time or full-time, and offer them different monthly reimbursement amounts. With an ICHRA you can offer as much money as you would like; there is no limit on monthly reimbursement amounts. 
ICHRAs are especially popular because you can customize them to meet your company's needs. You can choose any monthly reimbursement amount, as well as whether to reimburse your employees for premiums only or premiums and qualified medical expenses. You can also choose whether to structure reimbursement the same for all employees or to vary the amount by family size.
Keeping Your Employees Notified

As mentioned above, you will have to notify your employees once you decide you are going to cancel your group insurance policy. If you choose to offer your employees a HRA instead, make sure to keep your employees in the loop about this as well. This is especially important if you decide to offer a QSEHRA, as they will need to have their own individual health plan to participate. Your employees might feel like they are "losing" healthcare if you switch from a traditional group plan to a HRA, so make sure to thoroughly explain the HRA that you chose and its benefits. There will also be new rules for them to get used to. 
If you choose to switch to a HRA, explain to your employees:
How the HRA works

The benefits of a HRA, such as more flexibility

How to request reimbursement
Need Help?
If you're looking to save some money and are ready to ditch your group health insurance plan, the first thing you should do is come to EZ.Insure. We will provide you with your own agent who will assess your business' needs, and suggest ways to offer your employees the best health benefits possible without breaking the bank. When you use EZ.Insure, you will save time, money, and the headaches that come from trying to research and compare all the different plans out there. EZ understands how important it is to save money, which is why we will instantly compare all available plans in your area for free. To start saving, simply enter your zip code in the bar above, or to speak directly to an agent, call 888-998-2027.