Employee Assistance Programs (EAPs) have been around for longer than you might think, and have an interesting origin. They began in the 1940s as programs to help combat employee alcoholism, and from there the Employee Assistance Program evolved to help employees manage daily challenges in work and life. Maintaining a healthy work life balance can be difficult for many employees, which can cause stress, affect well-being, and lower productivity levels. As an employer, an EAP can be a major benefit to you; having one in place can help keep your employees healthy and happy, which will in turn help boost your bottom line. Before you can decide whether an EAP is right for your business and your employees, you need to know exactly what they are and what you can offer your employees through them. 
What Is An Employee Assistance Program?
EAPs are voluntary benefits that employers can choose to offer. You are not required to provide them, but they can be useful. Not all Employee Assistance Programs offer the same services, but services offered can include:

Counseling for personal and work-related issues, including anger management, anxiety, depression, substance abuse, psychological problems, psychiatric disorders, chronic disease, stress management, and grief. 

Training and development for things like communication skills, conflict resolution,  team-building, leadership coaching, and more.

Resources and referrals for childcare, and other forms of care.

Financial or legal resources for planning, retirement, divorce, custody cases, debt, and more.

Access to wellness programs such as those for weight management and substance abuse, as well as gym memberships.
Services provided are free to employees, and sometimes for their families, as well. 
Why Offer an EAP?
According to the Journal of the American Medical Association, in 2003, U.S. companies lost more than $44 billion due to low productivity related to employee depression. Companies also lost $100 billion annually, or $3,000 per employee, because of substance abuse and mental illness. If you can help your employees manage their stress, you can help avoid this decrease in productivity.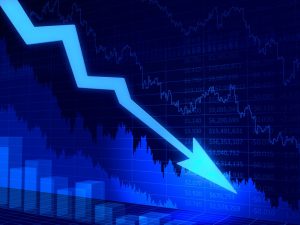 Employee Assistance Programs provide emotional support and help employees maintain a healthier lifestyle. Employees can meet with EAP consultants by telephone or in person for assistance with problems that keep them from doing their best. Offering an EAP can increase employee satisfaction and productivity, while decreasing:
The cost to your business of employee stress 

The risk of workplace violence

Turnover

The risk of litigation

Absenteeism
Determine What To Offer
Your employees have different needs, so it can be difficult to determine which benefits to provide. In order to determine which services to offer, you should conduct a healthcare survey. Ask your employees what matters most to them, but remember to keep it confidential. 
The well-being of your employees matters. There are a variety of Employee Assistance Programs to choose from, and even some comprehensive group health insurance plans that offer some of these services. EZ can help sort through all of your options. Our highly-trained agents can assess your business and what your employees need. We will provide you with guidance to find a great plan that works for everyone and will save you money. To compare quotes instantly, simply enter your zip code in the bar above, or to speak directly with an agent, call 888-998-2027.