If you're a Medicare beneficiary, it's important to be aware of the potential costs of a hospital stay so you can plan accordingly. While Medicare Part A generally covers your hospital stays, including your room, nursing care, meals, medications etc., it only covers this for 90 days. So, what if you need to be in the hospital for longer? That's where lifetime reserve days come in.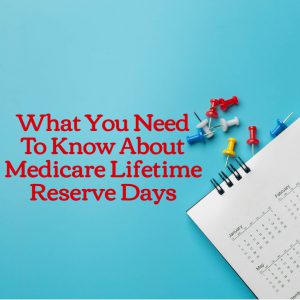 What Are Lifetime Reserve Days?
Medicare Part A pays for 90 days of hospital stays; in addition to this, you also get a reserve of 60 additional days of coverage. Those extra days are your lifetime reserve days. As their name implies, these days do not renew once you've used them, they're gone. Don't worry though: your normal 90 days will renew with each new benefit period. 
How Does It Work?
The best way to explain how reserve days work is by giving an example. Say you have a 100 day stay in the hospital. Medicare will completely cover the first 60 days. Days 61 through 90 will have a copay ($389 as of 2022), then you can use 10 reserve days to cover the rest. You will have a copay for these reserve days, as well: $778 per day as of 2022.
You can use these reserve days as you see fit. There aren't any rules about how you break the days up. And you aren't required to use these days: you can opt to pay for your additional days out-of-pocket. When you get close to your 90-day mark, the hospital will give you a heads up, so you can let them know if you'd like to use your reserve days and how many you'd like to use. 
In addition, you can change your mind about using your reserve days after you've left the hospital. You have 90 days from your discharge day to submit a written notice to the hospital. They will then just bill you for the balance you owe, and your reserve days will be restored. 
Out-Of-Pocket Costs
There typically isn't a monthly premium for Part A, but there is an annual deductible. After you meet that, any out-of-pocket costs will vary based on how long you're hospitalized.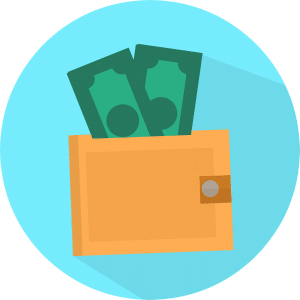 When deciding if you want to use your reserve days, keep these costs in mind:
The deductible for each benefit period as of 2022 is $1,556

Co-insurance for your first 60 days in the hospital is $0

Co-insurance for days 60-90 is $389 as of 2022

Any additional days are $778 as of 2022
Need Extra Help? 
Lifetime reserve days are a useful tool. If you plan properly, you can lower your out-of-pocket expenses and just focus on getting well. But if you think you may need more coverage for hospital stays, a Medicare Supplement Plan can help. All Medicare Supplement Plans offer an extra 365 days of hospital care once you've used up your lifetime reserve days. 
If you have any questions or need help finding a Medicare Supplement Plan, EZ.Insure can help. Our skilled agents work with the top companies in the nation, making it easy for you to find what you need. Just put your zip code into the bar above to get your free, instant, no obligation quote. If you'd prefer to speak to an agent directly call 888-753-7207.
Co-written by Brianna Hartnett