Abortion has been legal in our country since 1973, thanks to the Supreme Court's decision in Roe v. Wade. But now this decision has been overturned, and 50 years of legal precedent has been reversed. We were warned that this reversal was coming: a leak in May revealed that the Supreme Court had drafted a 5-4 decision in February that would overturn Roe v. Wade, and would leave the legality of abortion to be determined at the state level. And now the sad reality is that, as of June 24, 2022, this has come to pass. 
The 6-3 ruling on party lines is disastrous for women's access to safe abortion in this country; not only that, but overturning Roe v. Wade means opening the door to the Court taking away other constitutional rights. For example, other rights in the firing line could include the rights to same-sex marriage, access to birth control, and even interracial marriage, as well as other rights pertaining to healthcare. The Supreme Court has failed us, but hopefully nonprofit organizations and corporations will step up to support women who are scared and looking for help, and there are still some options available to women who need access to healthcare – for now.
What is Roe v. Wade?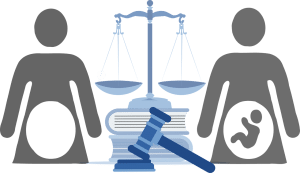 Roe v. Wade is the Supreme Court case that led to the decision to make access to abortion a constitutional right. In 1969, 22-year-old Norma McCovey, or "Jane Roe," was seeking an abortion in Texas to terminate her third pregnancy. She was unable to access abortion care because the state's law only allowed for the procedure in cases where the mother's life was in danger, so she sued the state of Texas. 
McCovey's lawyers argued that preventing access to abortion was a violation of her constitutional right to personal privacy. She won her original federal case, but Henry Wade, the Dallas County district attorney who enforced the Texas abortion law, appealed the case to the Supreme Court, as did McCovey's lawyers. The Supreme Court took up the case in late 1971, and in 1973, the Court finally made its historic decision, ruling "that a woman has an absolute right during the first three months of pregnancy to decide whether to bear her child," thus making abortion legal for every woman based on both the 9th and 14th amendment rights to privacy and personal liberty. 
Abortion at the State Level
There is no longer a constitutionally protected right to abortion for women in every state; instead, individual states will now be able to make laws surrounding a woman's right to choose. An analysis by the Guttmacher Institute has found that 23 states already have laws in place to limit abortions, including 13 that have so-called "trigger bans" that are designed to immediately enact near-total bans on abortions the moment Roe is overturned. These states are:
Arkansas

Idaho

Kentucky

Louisiana

Mississippi

Missouri

North Dakota

Oklahoma

South Dakota

Tennessee

Texas

Utah

Wyoming
Inversely, 17 states (along with Washington DC) have taken steps to protect abortion rights. These states include: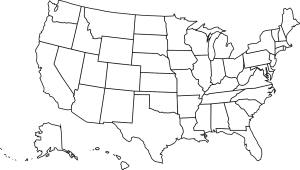 California

Colorado

Connecticut

Delaware

Hawaii

Illinois

Maine

Maryland

Massachusetts

Nevada

New Jersey

New York

Oregon

Rhode Island

Vermont

Washington 
"For anyone who needs access to care, our state will welcome you with open arms," New York Gov. Kathy Hochul, a Democrat, said in a statement. "New York will always be a place where abortion rights are protected and where abortion is safe and accessible."
What Overturning Roe V Wade Means for Healthcare
Unfortunately, there are now an estimated 36 million people at risk of losing access to reproductive care, according to Planned Parenthood. Some will be able to travel to other states to receive care, but many will not: only some healthcare plans cover travel expenses that are used for medical care, and many will not cover abortion-related travel expenses.
In terms of corporate responses, most companies are currently focused on employees and assuring them that abortions will remain a covered benefit, including out-of-state travel, if necessary.
This reversal will most likely also mean chaos in the medical community: with different states and jurisdictions implementing different laws and restrictions, the landscape of women's healthcare is going to get very confusing for healthcare providers. Some anti-abortion states are making sure that doctors won't be able to transfer patients to other states to receive care; if doctors violate the state's law, they could end up facing dire consequences, including losing their license to practice medicine. 
Options For Women Who Live In A State Where Abortion Is Illegal
This setback has left many women confused, scared, and downright angry. The sad reality is that taking away this right could lead to some women taking drastic measures, which could be deadly – but there are some options for women:
Travel Out-of-State
If your state has banned abortion, one option is to travel to a state that allows it. Some state lawmakers have said they want to criminalize travel across state lines for an abortion, but this hasn't happened yet. You can go to any of the above-mentioned states if it is feasible for you to do so.
Abortion Pills
Medication abortions are an FDA-approved method of managing abortions at home, up to the 10th week of pregnancy (although the World Health Organization says the so-called abortion pill can be used to self-manage abortions up to 12 weeks). The pills are safe – less dangerous even than Tylenol – and effective in 99.6% of cases. In many states, they can be accessed through telehealth.
Right now, many women are confused about what the landscape for their healthcare will look like in the coming weeks, months, and years, and many are enraged at the loss of their right to bodily autonomy. For now, there are still a lot of questions, and very few answers, especially for those who cannot access care in another state. Hopefully, we will find solutions, but until then, all we can do is monitor the situation, and make our voices heard.