It's tax time again! In addition to the federal and state taxes you are required to pay, this year you might find yourself getting hit with a tax penalty for not having health insurance. But how? After all, after multiple court battles, the health insurance mandate penalty, also known as the individual mandate penalty, was done away with as of January 1, 2019. Or was it? Well, although it is no longer a federal law, states can have their own individual mandate, and some do. If you live in a state that has an individual mandate, and are not insured, get ready to pay a fine. 
Which States Have An Individual Mandate?
Currently there are 5 states and the District of Columbia that require you to have health insurance or pay an individual mandate penalty if you do not. If you live in the following states, prepare for a tax penalty for not being insured last year: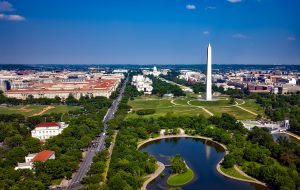 California-

The penalty in this state for not having a health insurance policy is 2.5% of household income, or $696 per adult and $375.50 per child, whichever is greater.
Washington D.C. –

The penalty here is either 2.5% of gross household income, or $695 per individual and $347.50 per child.
Massachusetts-

In this state, the penalty varies by income, age and family size; it can be up to 50% of the minimum monthly premium payment the person would have qualified for through Health Connector, the Massachusetts health insurance exchange.
New Jersey-

The penalty here is based on household income (which includes the income of any dependents), as well as family size.
Rhode Island-

Similar to other states, the penalty here is the same as it would've been under the federal individual mandate: a family penalty of $695 for each uninsured adult and $347.50 for each uninsured child, or 2.5% of the household income, whichever amount is greater.
Vermont-

While Vermont does have a mandate, the penalty for being uninsured in Vermont was $0 as of last year, but that is subject to change.

Why A Mandate?
The individual mandate was created to encourage more people to sign up for health insurance. Because health insurance operates on a risk sharing model, the more people who are signed up, the cheaper premiums will be, especially if healthier individuals sign up. And even though there is no national mandate, some states decided to pass their own mandates to ensure that  more people could get affordable healthcare. 
Avoiding The Penalty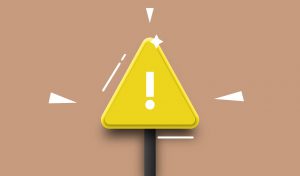 If you live in one of these states, and you did not have health insurance last year, unfortunately you will be facing a penalty this tax season. But that does not mean that you cannot avoid the penalty for next year. Because of the coronavirus pandemic, the government has issued a Special Enrollment Period for individuals and families to sign up for health insurance, which will last until May 15. 
Whether you live in a state with an individual mandate or not, you can get coverage during this Special Enrollment Period that meets your financial and medical needs. EZ.Insure can find you a comprehensive, affordable plan, because our agents work with the top-rated insurance companies in the nation. We can help find any available subsidies to save you money, as well as plans with extra perks, such as gym memberships, and more. We will assess your needs and compare all available plans in your area in minutes, for free! No obligation. 
To get free instant quotes, simply enter your zip code in the bar above, or to speak directly to a licensed agent in your area, call 888-350-1890.