Medicare Supplement Plans can help you save hundreds, or even thousands of dollars on medical expenses every year, but you do need to know the best way to apply for a plan, and that includes knowing when to apply. While you can get a Medicare Supplement Plan at any time, the best time to do so is during your Open Enrollment Period: if you apply at this time, you will receive a waiver for health question requirements, but if you miss it, or want to change your plan outside of your guaranteed issue time frame, you will have to undergo the underwriting process, and will be asked a series of questions about your health in order to qualify for coverage.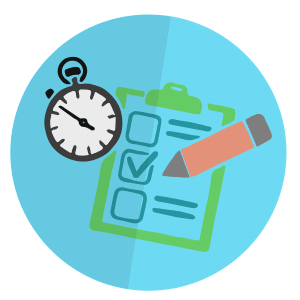 If you choose to buy a Medicare Supplement Plan during your Open Enrollment Period, you will be given guaranteed issue, meaning you will not have to undergo the underwriting process. Your Open Enrollment Period starts three months before you enroll in Medicare Part B, and continues through the month you turn 65 and the 3 months after you turn 65. During this time you will not have to answer any questions about your health, and will be guaranteed approval for a Medicare Supplement Plan, regardless of your health status. 
If you do have to undergo the underwriting process because you do not qualify for guaranteed issue, you should know that every insurance carrier will ask you health-related questions on your application. Each company will have a different set of questions: one might ask if you have ever had a certain health condition, while another might ask you about your more recent health status. 
Common Health Questions
If you are generally in good health, and can answer "no" to most of the questions about having certain health conditions, you will most likely be approved for a plan. On the other hand, the more you answer "yes" to these health questions, the more likely you are to be denied by most insurance companies. 
Some of the health questions you will most likely be asked include:
Are you confined to a wheelchair or motorized mobility device?
Do you have any minor health issues such as arthritis, cholesterol or high blood pressure?

You can still be approved for a plan if you answer "yes" to this question, as long as the minor health issue is not accompanied by a more serious problem. In addition, you can still get approved even if you are slightly overweight, as long as you are not considered morbidly obese. 

Have you been advised to undergo any medical treatments in the past 2 years, or are you scheduled to have surgery?

Insurance companies will not want to take you on as a risk if you are undergoing treatments for serious medical conditions, or if you are planning to have surgery. Most will want you to complete your treatments and undergo surgery first before you apply for a Medicare Supplement Plan. 

Do you currently have any lung or respiratory disorders or are you currently using tobacco products?
Are you currently hospitalized, or are you confined to a nursing home or assisted living facility?

If you have received home health care services two or more times within the last couple of years, insurance companies might deny your application; in addition, if you live in a nursing home, you will most likely not get approved. 

Do you currently have or have you had cancer?

If you have had cancer, most insurance companies will want you to be cancer-free for at least 2 years before they will consider covering you; you must be in remission, and be a few years past any surgeries. 

In the past 2 years, have you been treated for or been advised by a doctor to have treatment for any of the following?

Having chronic lung problems, dementia, immune deficiency disorders, Parkinson's disease, osteoporosis, stents,

strokes

, heart attack, pacemakers, or congestive heart failure will mean that you will probably be denied.
What medications are you currently taking?

Some insurers have a list of medications that result in automatic denials. 

Do you have diabetes with complications including neuropathy, or any heart disorder?

If you have diabetes, some insurers will ask specific questions to determine how serious it is. For example, they might ask: Do you have diabetes with high blood pressure and require three or more medications to control your blood pressure? Or: Does your diabetes require more than 50 units of insulin each day to control?
Make sure that you answer all the questions truthfully, because insurance companies will see a copy of your medical records to confirm your health status. And remember, even if you do get denied by one insurer, you might still be able to find another insurer that will cover you. The best way to find out if you qualify for a Medicare Supplement Plan is to work with an EZ agent: our agents work with the top-rated insurance companies in the country, so they will be able to compare all plans from different insurance carriers to find one that does cover your medical needs. You do not have to go through this process alone! To get free instant quotes of plans that covers your doctors, simply enter your zip code in the bar above, or to speak to an agent, call 888-753-7207.