The LGBTQ+ community has fought for a long time to get the same rights as everyone else in America, and slowly, they have had their victories, including the right to marry. Same-sex couples made up nearly 1 million U.S. households in 2019, with almost 60% of them married, and the numbers of married same-sex couples continue to rise. Now that all states finally recognize same-sex marriage and the rights that come with it, the LGBTQ+ community can reap the same health and life insurance benefits as everyone else! That means that if the unexpected happens, you can rest assured that your partner and family will be taken care of, whether you are married or domestic partners.
Life Insurance Benefits For Married Couples
Aside from being able to receive your spouse's social security benefits, you can also support one another with life insurance. A policy will provide your spouse with another source of income in case you are no longer able to provide for them. You can choose from an array of different life insurance policies so you can find one that caters to your specific needs. For example, term life insurance can offer protection for a specific number of years, or you can opt for a longer permanent policy with whole life insurance. And if you are just worried about covering your funeral expenses and medical debt when you pass, a final expense policy is a great option. 
Life Insurance For Unmarried Couples
But what if you are in a longtime relationship with someone, but are not married? Can you still offer your partner life insurance coverage? Absolutely. Although many people name their spouses as their beneficiaries, you can technically name anyone as your beneficiary to your life insurance policy. And what's more, insurable interest extends to unmarried and domestic partners, which means that as long as your partner can prove that they have an insurable interest, they can receive benefits. This proof can include:
A jointly owned home or business

A lease with both of your names on it

Loans that are in both of your names

A joint parental responsibility agreement
You also have the option to provide your partner with benefits by creating an irrevocable life insurance trust. This is a type of living trust that is funded during your lifetime with one or more life insurance policies. It is irrevocable, which means that once you create an ILIT, the trust cannot be changed or revoked. It will protect your insurance benefits from divorce, creditors, and legal action against you and your beneficiary (partner), so the proceeds from the death benefit are not considered part of your estate, and thus not subject to state and federal estate taxation. In other words, your partner will receive your death benefit as tax-free income.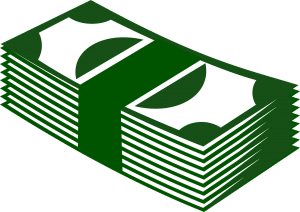 One way to make sure your partner is completely taken care of, married or not, is to take out a larger policy, especially if you are not married. If your partner cannot receive spousal benefits such as social security benefits or your pension because you were not married, your life insurance death benefit can make up for these losses. 
Everyone should be entitled to the same benefits, and whether you are married or not, your partner should be able to receive your life insurance policy's death benefit. And now they can! So there's no better time than now to look for a policy that will give both of you financial peace of mind. The best way to understand how life insurance works, and find the right policy for you and your specific needs, is by working with an agent who specializes in life insurance. We have provided the top life insurance companies in the nation below; each offers hassle-free assistance and the most competitive rates. Always check multiple sites to make sure you have bargaining power and know the advantages of each company. Make sure a hard time isn't made harder by a financial burden, check life insurance rates today.